Silver might go up. How do I know that
I expected CPI to fall, but I didn't expect core CPI to fall so much.
The U.S. consumer price index rose 8.5 percent year-on-year in July, versus expectations of 8.7 percent and 9.1 percent previously. The unadjusted core CPI in the US rose 5.9% year-on-year in July, versus expectations of a 6.1% rise and previous estimate of a 5.9% rise.
The implied odds of a 75 basis point hike in September fell from 68 per cent to 31 per cent after the data.
I thought Musk was selling ahead of the CPI in order to sell at the top of the market like the previous two times. Now it seems he was wrong? I never thought it would be that easy. The market is a little confusing right now.
For example, in yesterday's Silver ETF$iShares Silver Trust(SLV)$ , the option movement saw a lot of call buying, pushing the Call /Put ratio to a rare 19.53.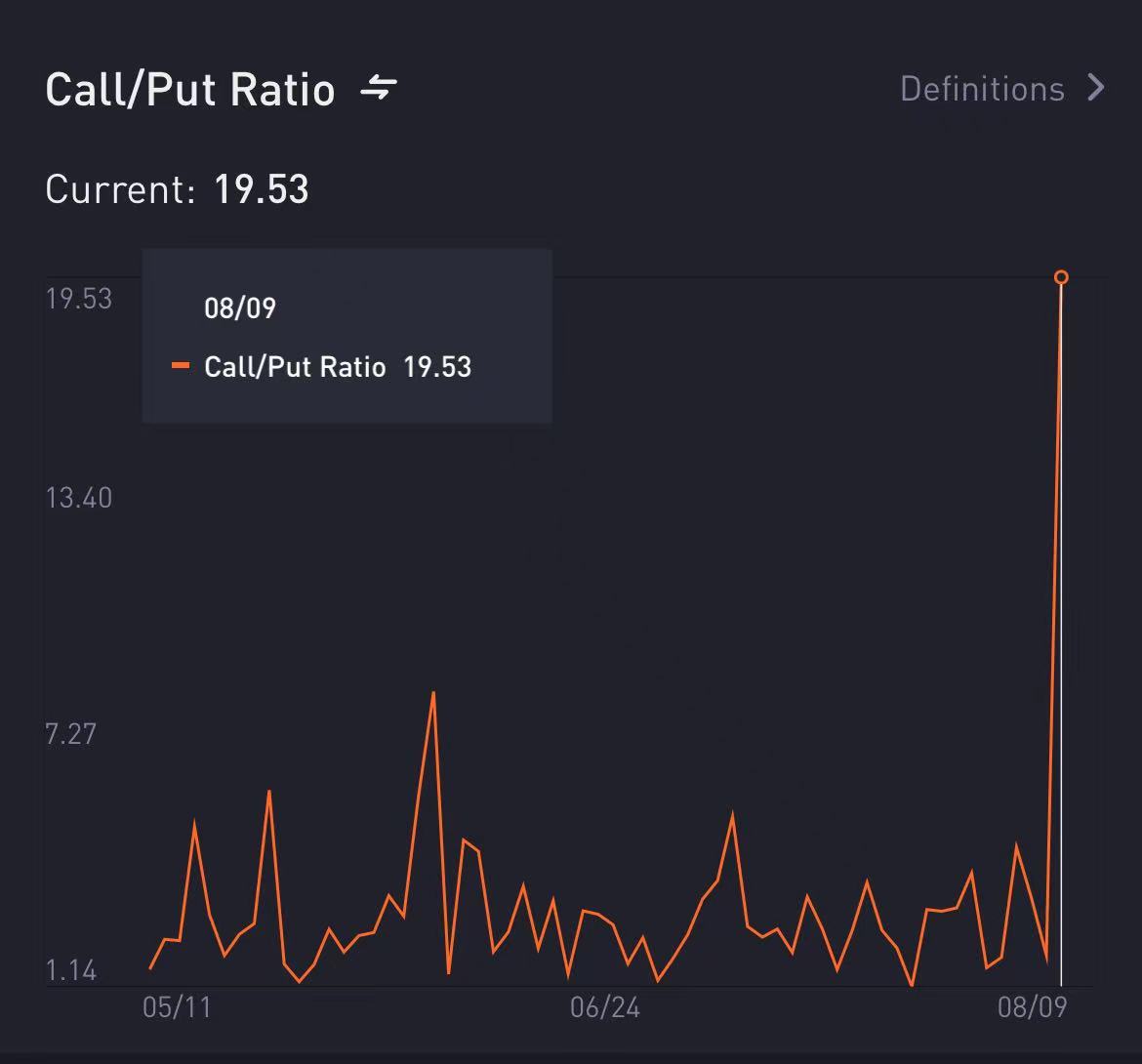 For example, these options have expiration dates focused on the next three months, and are targeted to distribute near-term volatility, such as: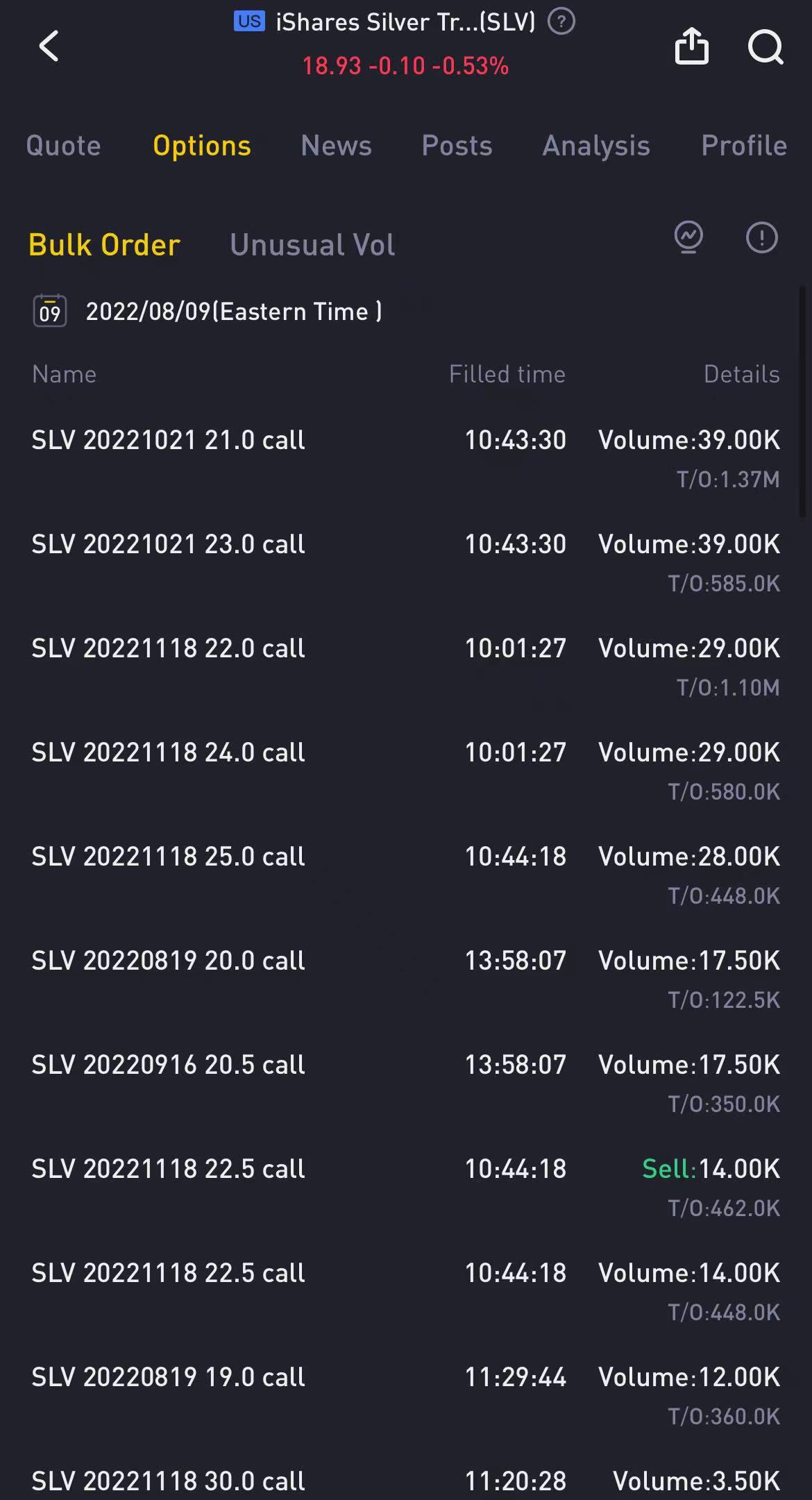 For stocks that are not actively traded in options, call/ PUT can easily get out of balance and can easily be perceived to be moving differently. For example, on July 18, the call/ PUT value of the $SPDR Gold Shares(GLD)$ reached 10.91. After that, you know what happened to the gold price.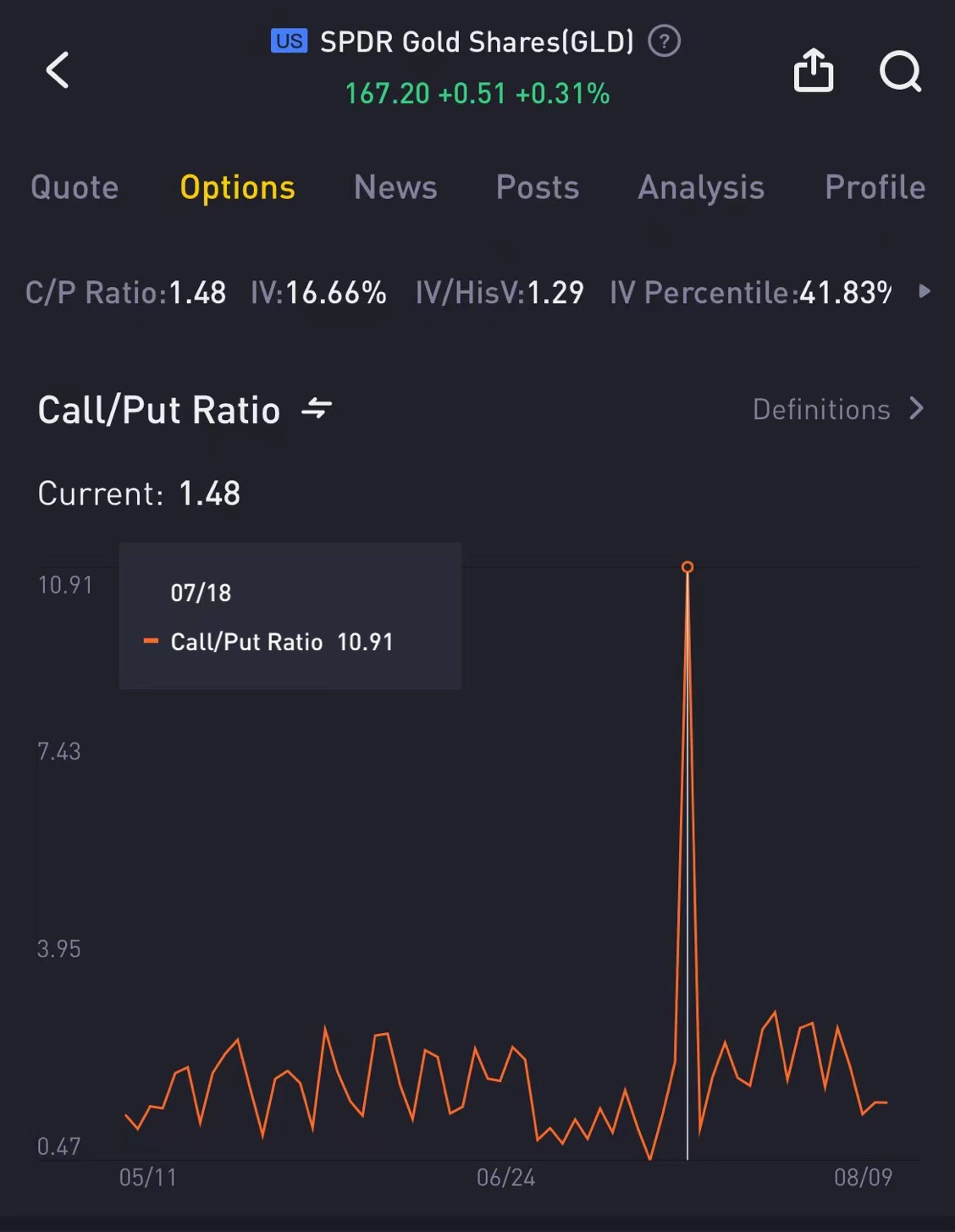 What is more puzzling is that there is no option movement in the $SPDR Gold Shares(GLD)$ this time. In theory, gold and silver fluctuate in the same direction, and the absence of option movement in GLD makes people feel unnatural.
$AMD(AMD)$ Yesterday I saw several stock option moves with this kind of bullish deep in-price straddle:
$AMD 20220916 87.5 PUT$ & $AMD 20220916 87.5 CALL$
But the point I want to make is the following four orders, straddle strategy. Traders bought the call and put at the stock price ($75) on July 6:
Traders then closed out positions of 3750 lots each yesterday and bought the same number of at-the-money(100$) Call and Put expiring in September to continue the straddling strategy:
Before, I might have said that this trader is continuing to be bullish, but the fact that he's just using some of his profits to continue to bet suggests that it's more speculative and that the people who are long can consider reducing their positions a bit.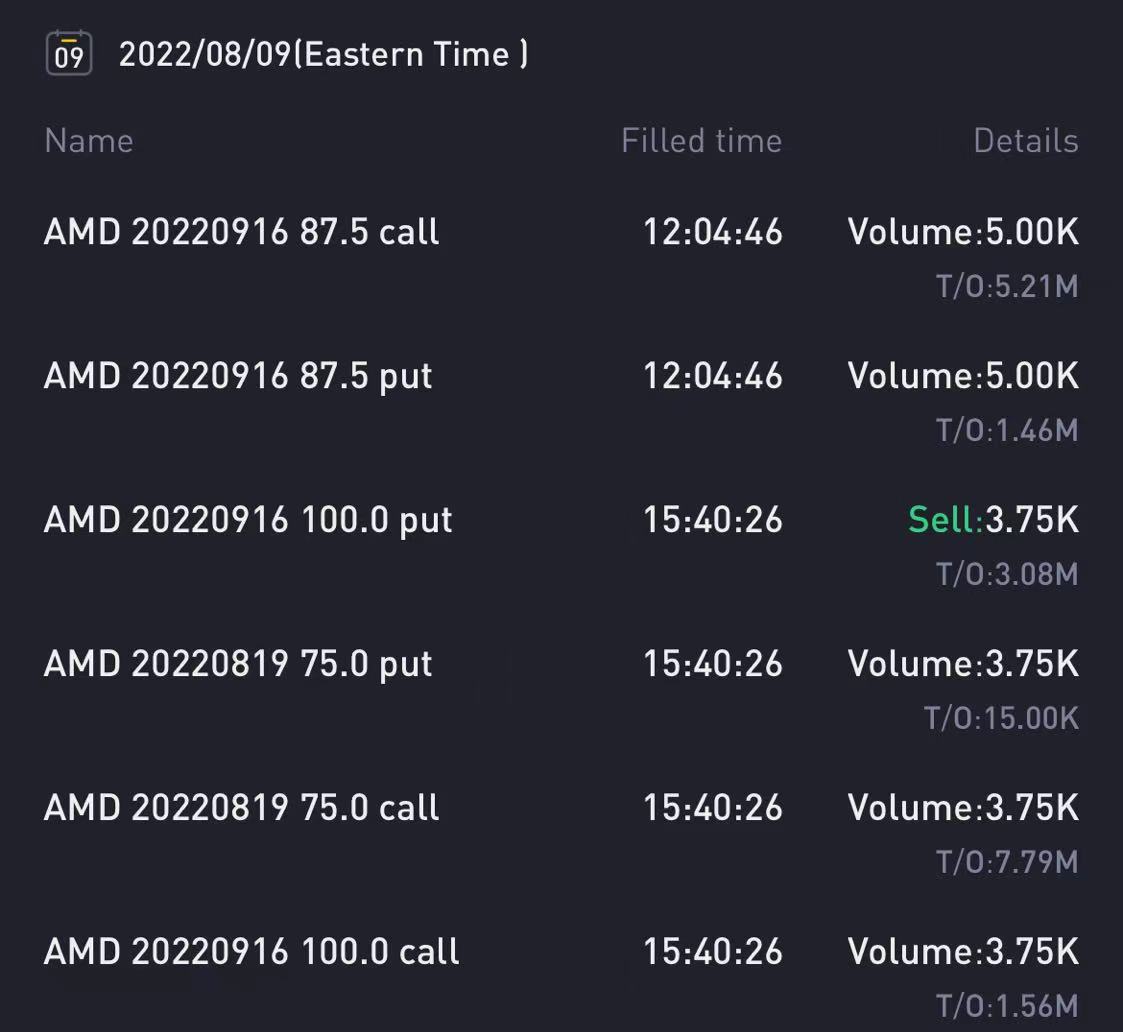 But it has to be said that this kind of operation is very suitable for high position reduction and then continue the call/put speculation, which can only be done with options.
Buy the same amount of options with a higher and cheaper strike price and continue to hold the position with the profit after reducing the position, which not only harvests the profit, but also maintains the original position.
Disclaimer: Investing carries risk. This is not financial advice. The above content should not be regarded as an offer, recommendation, or solicitation on acquiring or disposing of any financial products, any associated discussions, comments, or posts by author or other users should not be considered as such either. It is solely for general information purpose only, which does not consider your own investment objectives, financial situations or needs. TTM assumes no responsibility or warranty for the accuracy and completeness of the information, investors should do their own research and may seek professional advice before investing.