Yesterday, I predicted that the market liquidity is relatively low when it is prone to flash collapse, the result did not expect it actually happened, the oil collapse.
The Fed last week's hawkish speech is still a bit useful, yesterday was a typical defensive market, funds flow to medicine and must consume, and blockchain, electric vehicles and growth stocks by the impact of higher interest rates in the sector correction. In terms of the index, the Nasdaq fell the most and the Dow fell the least.
But I'm sticking with last week's call on the Dow: It's time to fall. Since I have been slowly languishing at the top recently, I used the method of forward put+ sell put to short the option, so as to save margin and recover a little time loss of the option.
And I think it's recent TLT sell put also is pretty good strategy : $TLT 20221216 95.0 PUT$
Yesterday Tesla unexpectedly fell below $170. Although there is no obvious macro negative, it can only be said that every time Musk sells out of the stock, it is a big blow to market confidence. Yesterday's big option order was also very strange, in terms of price and date should still be a carry order, not related to the trend.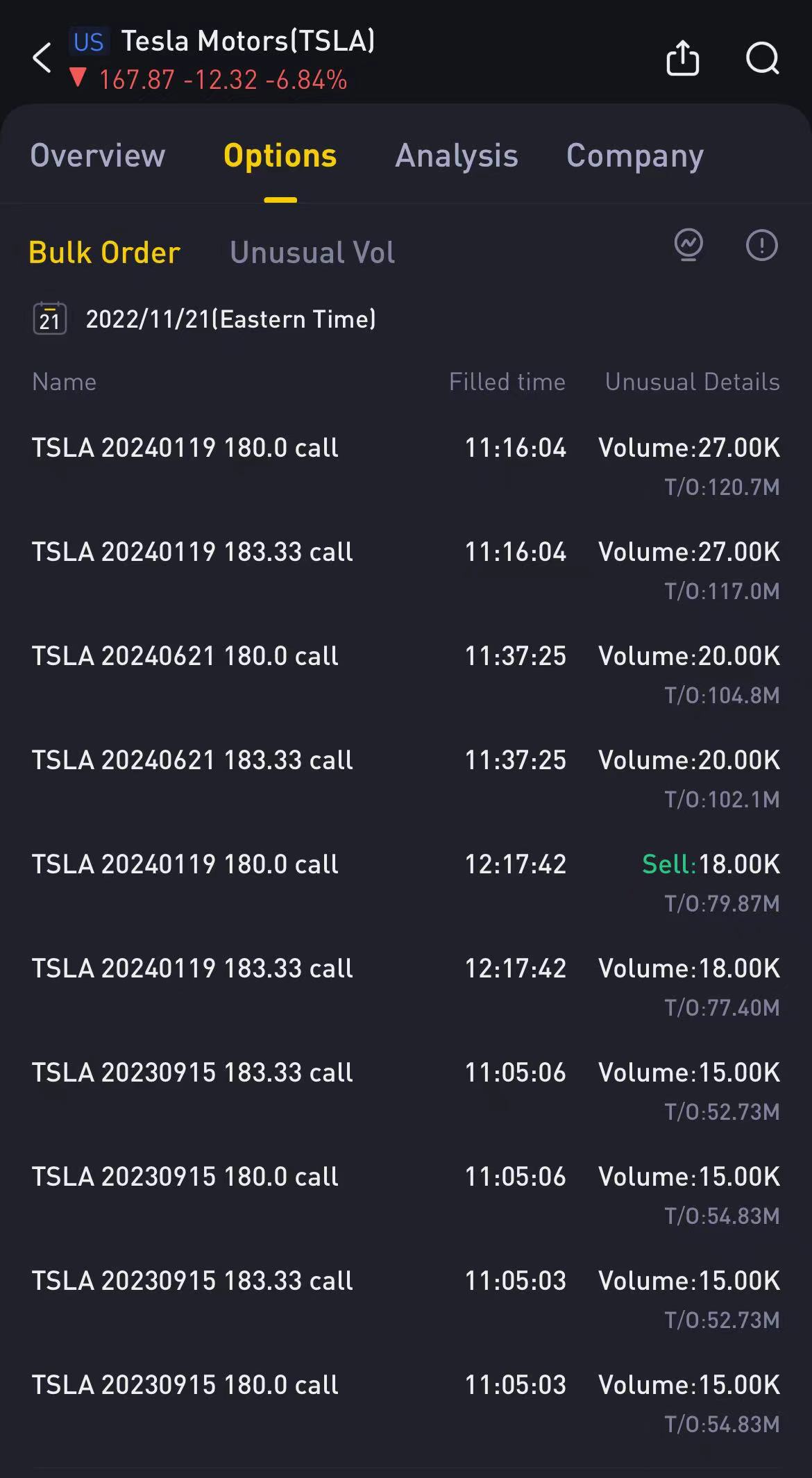 PBR paid a dividend again today, call volume surged, as did the last dividend. So don't get excited when you see this call move in the future, and see if there is a big dividend the next day.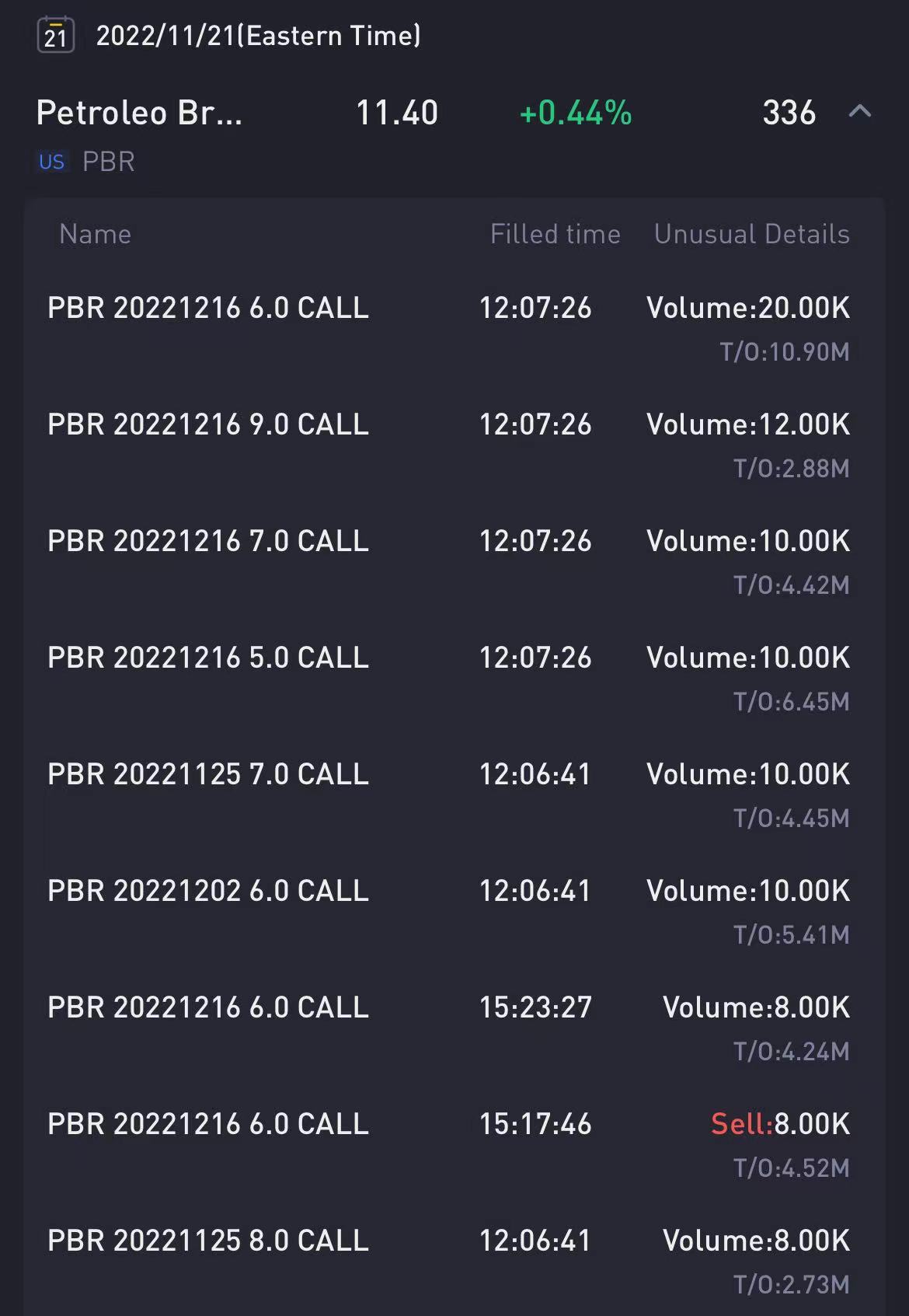 Thanks to tiger friends support. If you are interested in options, you can join my discord:Options YYDS​​​​​​​​​​​​​​​​​​​​
also tiger options group:Tiger Options Club
Disclaimer: Investing carries risk. This is not financial advice. The above content should not be regarded as an offer, recommendation, or solicitation on acquiring or disposing of any financial products, any associated discussions, comments, or posts by author or other users should not be considered as such either. It is solely for general information purpose only, which does not consider your own investment objectives, financial situations or needs. TTM assumes no responsibility or warranty for the accuracy and completeness of the information, investors should do their own research and may seek professional advice before investing.