Should Netflix Q4 earning implies more buying opportunity?
$Netflix(NFLX)$, the streaming leader, suffered earning plunges twice in 2022, with a total return -50.6% for the whole year, way behind $S&P 500(.SPX)$ 's -19.4%. However, a notable rebound of 80%+ has come since its annoucing of advertising business.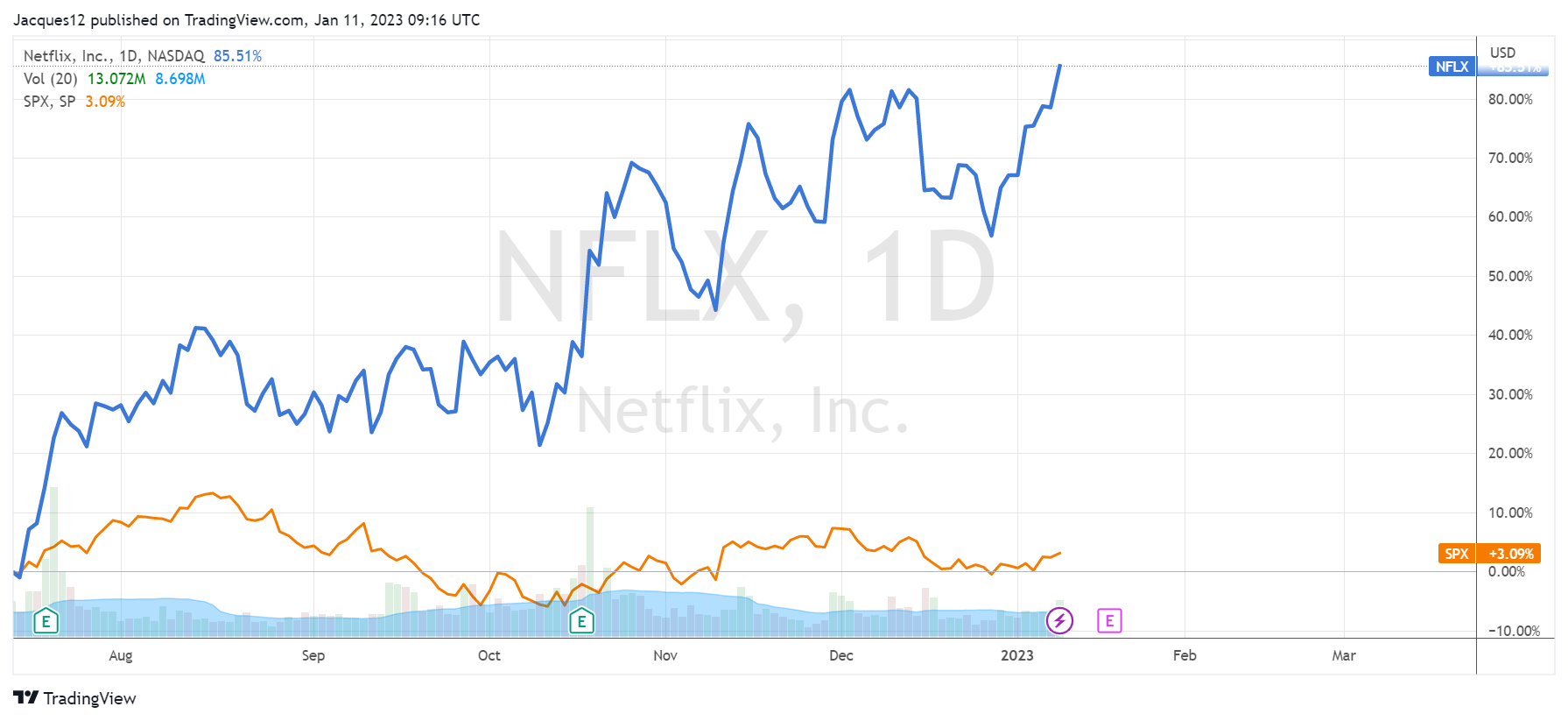 NFLX Q4 earnings report, will come next week on Jan. 19, which is also the first big tech earnigns, and the first to disclose advertising performance. Market's view on NFLX is divergent. 4 analysts give sell ratings, one of which rated in early April, but one of other three is Eric J Sheridan from Goldman Sachs, targeting $225.
When a company launches new business, it is usually difficult for analysts to have enough data for estimatings. Now the average target price of the whole market is $305, which is lower than NFLX current price of $327, and is the only company in big tech whose current price exceeds the target price.
Lets see the market estimate of NFLX Q4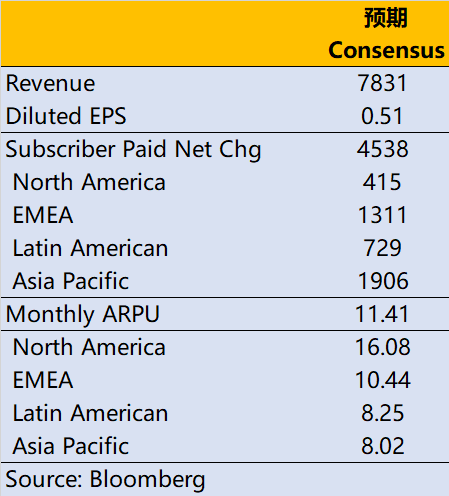 One of the most important indicators, the number of new subscriptions to the market is expected to average 4.54 million, the expected range from 3.9-5 million, that is, basically bullish. But divergence appears in North America, there are expected to increase by 1 million, but also expected to reduce 500,000.

Why would anyone be so bearish on the growth of the North American region? It may have something to do with the advertising business.
JPM's Doug Anmuth doesn't think this model will reduce the motivation of other subscribers, and the long-term impact needs to be seen in context. Of course Eric J Sheridan of Goldman Sachs may not think so.
Another important indicator is the ARPU (revenue generated by the average user), which is expected to average $11.41, with a slightly higher $15.9 in North America and an average of $8 in Asia and Latin America.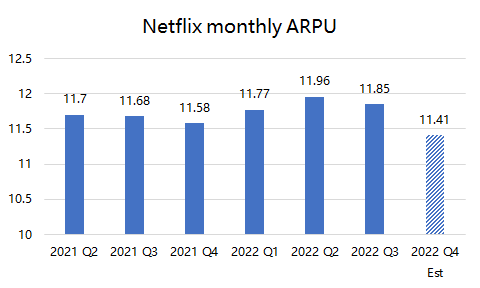 The 11.41 is the result of taking into account the "Lite" package with ads. Before the announcement of the entry into the advertising business, the market's average ARPU expectation for Q4 was $12.15. That's not a small number based on 4.54 million new subscribers.
Investors do not look at NFLX revenue and profit indicators very seriously, as long as they do not deviate too far from expectations, such as the expected EPS is positive, the result of the unexpected loss, the impact on the stock price is not very big.
But NFLX free cash flow is also an indicator of investor concern, as Q4 is generally a quarter for a large amount of capital expenditure investment, often free cash flow is negative, 21 years Q4 that outflow of $570 million, 22Q4 is expected to outflow of $270 million. This comes after Nifty also intends to acquire a former military base, Fort Monmouth, for $850 million and build it into the world's largest fully integrated production facility.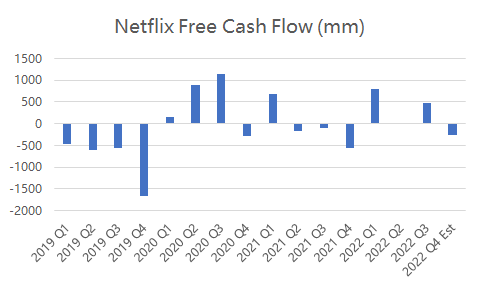 What about the contents in Q4?
1. Time. According to Nielsen, Americans spent more time on TV than in October due to unfavorable sales (inflationary impact) during the Black Friday shopping season, with Nifty up +13.1% year-over-year, mainly through blockbusters such as Wednesday, Manhattan and The Crown.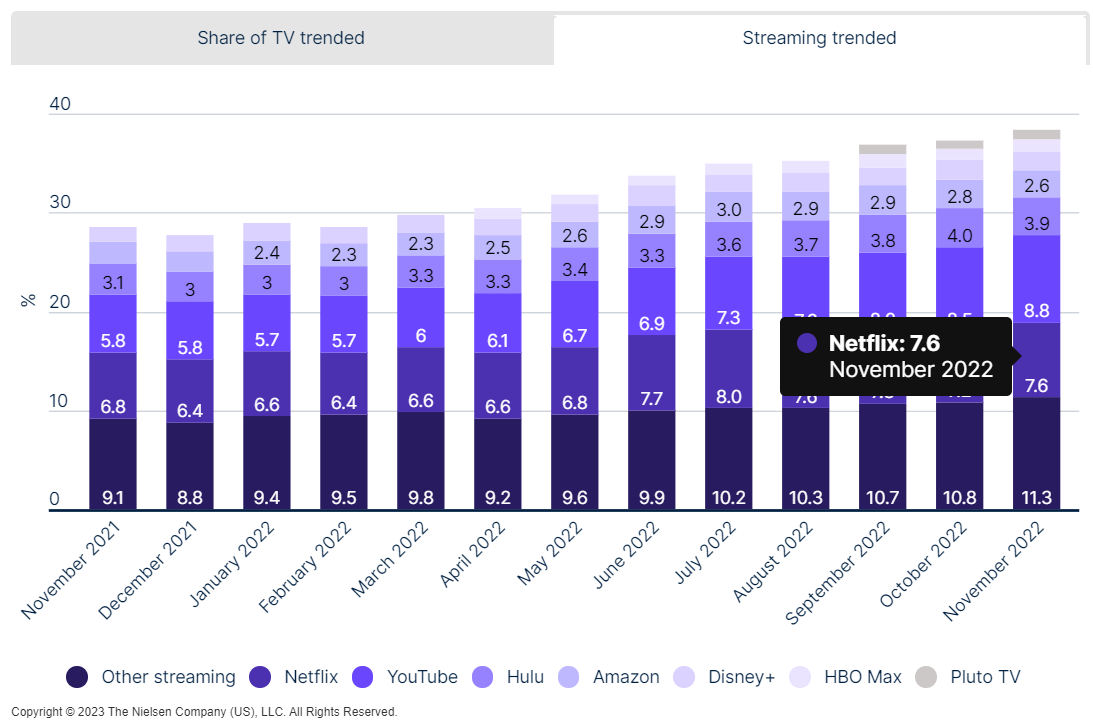 2. The mega-budgeted theatrical blockbuster "Knives out 2" online. Neflix invested $450 million, and Rotten Tomatoes has a freshness rating of 92% and 93% (critics and audiences).

3, the mid-term elections in November and the World Cup in December also took up some user time, which is not good for Nifty.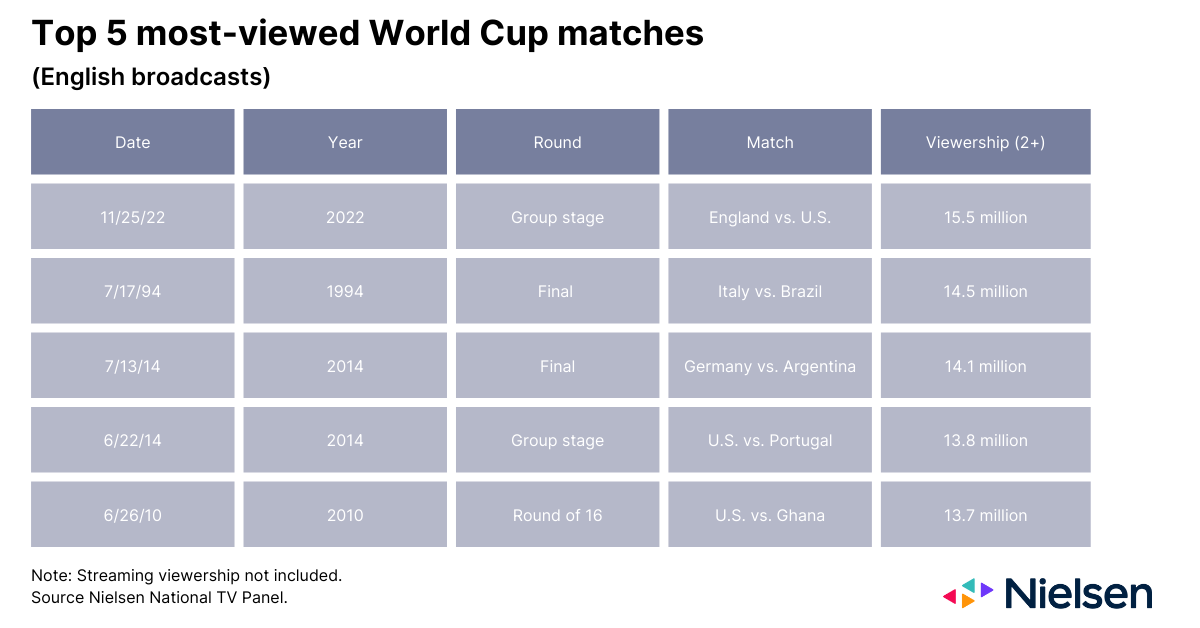 Of course, there's also news from rival Disney+, as $Disney(DIS)$ new CEO Bob Iger doesn't plan to continue the previous CEO's more aggressive strategy for streaming, putting break-even on the agenda, so it may reduce some market competition.
Besides, KOLs also shares divided oppinions on NFLX.
Bulls: The crackdown on account sharing, new content, etc. will continue to attract new subscribers, and the advertising business will become the second growth curve, boosting profits to supplement cash flow.
Bears: the advertising business will be a serious blow to subscriber growth, while fierce competition for content is likely to make subscribers lose interest, and the recession will make it difficult for subscribers to continue their previous enthusiasm.
All in all, NFLX would offer pivotal information in its Q4 results.
Disclaimer: Investing carries risk. This is not financial advice. The above content should not be regarded as an offer, recommendation, or solicitation on acquiring or disposing of any financial products, any associated discussions, comments, or posts by author or other users should not be considered as such either. It is solely for general information purpose only, which does not consider your own investment objectives, financial situations or needs. TTM assumes no responsibility or warranty for the accuracy and completeness of the information, investors should do their own research and may seek professional advice before investing.