Netflix Q4 Earning Is Leading An Ad-Era
$Netflix(NFLX)$ had gained 7% postmarket after a strong surprising subscriber new adds in Q4 earnings. Like we said in Should Netflix Q4 earning implies more buying opportunity?, Top and bottom lines are not what market cares most.
Net subscribers adding is. In Q4, new adds reached 7.66 million, beats market estimates of 4.5 million. Besides
Revenue 7.86 billion US dollars, in-line with market consensus
EBIT $550 million, a year-on-year increase, higher than the market consensus of US $390 million, with margin 7%;
GAAP net income $55.28 million, lower than the market consensus of $197 million.
Free cash flow 332 million, higher than market consensus 2 million;
Co-founder Hastings stepped down as co-CEO and handed over leadership to co-CEOs Ted Sarandos and Greg Peter.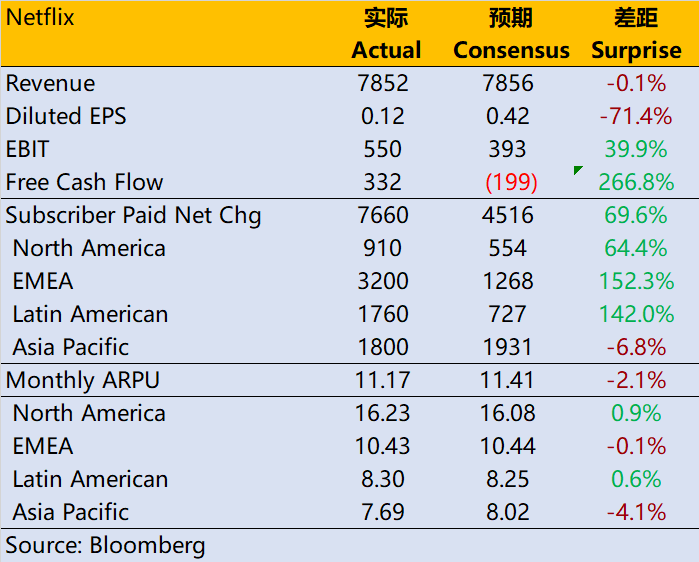 By region
In North America, 910,000 new users were added, higher than the expected 550,000. Revenue reached 3.59 billion US dollars, higher than the expected 3.56 billion US dollars. ARM 16.23 US dollars, higher than the expected 16.09 US dollars
Europe, the Middle East and Africa added 3.2 million overall, much higher than the market expectation of 1.27 million. revenue was 2.35 billion US dollars, and ARM reached 10.43 US dollars, which was less than the expected 10.49 US dollars
Latin America added 1.76 million, higher than the expected 730,000, and the revenue was 1.02 billion US dollars, higher than the expected 1 billion US dollars. ARM was 8.3 US dollars, which was flat with the expected 8.28 US dollars
In Asia, the increase was 1.8 million, which was lower than the expected 1.93 million, and the revenue was 856 million US dollars, which was lower than the expected 897 million US dollars. ARM was 7.69 US dollars, which was lower than the expected 8.02 US dollars.
Subscriber
Exchange rate changes still have a significant impact on the income of non-US regions. In the original currency, the overall revenue growth of Netflix Q4 is 8% instead of 4%. ARM in Europe and Latin America will generate year-on-year growth.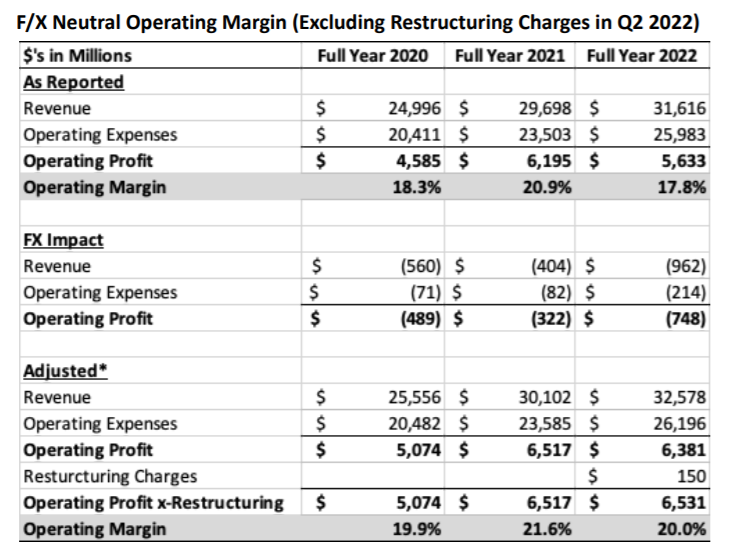 Subs adds in Asia was apparently lower than expected, which was related to the high base last year. At the same time, the expansion in areas with lower pricing also lowered the overall ARM.
Core region is very strong, which shows a good start of advertising business, Netflix's business can obviously improve better. In Brazil in Latin America, Netflix's market share is significantly higher than that of other competitors.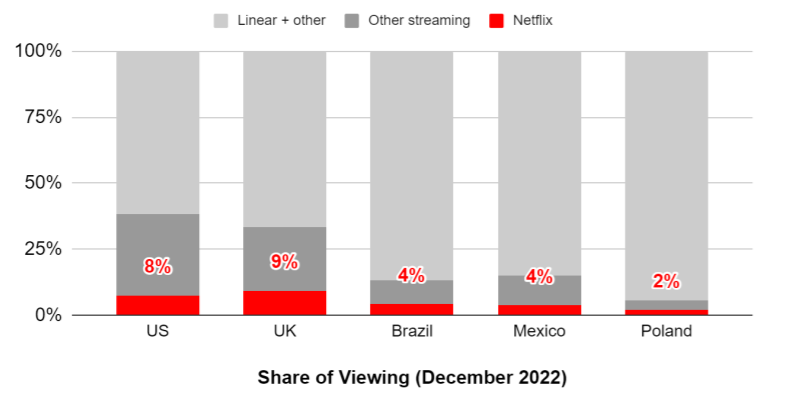 Now, no obvious proof of users flee to low-price packages.
About half of Hulu's members currently come from advertising, and Netflix hasn't reached that level yet, but aims to do so in the next few years, executives said in a phone call.
Advertising and cash flow
As for advertising business, Netflix will use first-hand audience data to ensure "advertise efficiency", such as proper reach and content relevance. Consumers' preference has changed from SVOD (Streaming Media Video on Demand) to AVOD (Advertisement-based Video on Demand), which is more usable and more attractive in pricing.
In view of the fact that Netflix has about 230 million paying users by the end of 2022, and its streaming media market share is in a leading position in the world, its AVOD service is likely to gradually become one of the most widely covered digital advertising distribution formats.
Executives said Netflix would pursue a market share of $180 billion (excluding China) in branded video advertising.
Because of the increment of advertising business, another key indicator of Netflix, cash flow, has been unexpectedly improved.
The free cash flow of Q4 is 332 million US dollars, and the market expectation is negative. The annual cash flow of 022 is US $1.6 billion, which is expected to reach US $3 billion in 2023 and may exceed US $4 billion in 2024.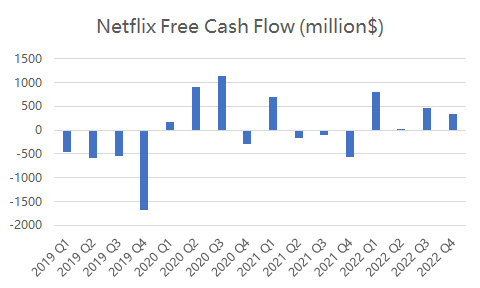 With so much cash, Netflix will mainly choose to continue to invest in core businesses, such as its content production, and then make selective acquisitions.
Guidance
For the first quarter, Netflix is guiding to revenue growth of 3.9% (for a figure of $8.17B), and operating income of $1.625B on a margin of 19.9% (which would be its best operating margin since Q1 2022). It foresees net income of $1.275B, or EPS of $2.82.
On the whole, In the first half of 2023, Netflix will continue to face persistent foreign exchange headwinds and the expectation of reasonable loss due to the impact of payment sharing, The second half of the year may improve and boost the company's active full-year free cash flow generation business, because shared accounts will also start to activate their own independent accounts, the number of additional member accounts will increase, and the advertising business will continue to attract new customers.
Disclaimer: Investing carries risk. This is not financial advice. The above content should not be regarded as an offer, recommendation, or solicitation on acquiring or disposing of any financial products, any associated discussions, comments, or posts by author or other users should not be considered as such either. It is solely for general information purpose only, which does not consider your own investment objectives, financial situations or needs. TTM assumes no responsibility or warranty for the accuracy and completeness of the information, investors should do their own research and may seek professional advice before investing.