Will SNAP's dilemma reappear?
——Its the individual's dilemma, or the industry's?
$Netflix(NFLX)$ successfully managed market estimates, thus it avoid stock price tumble after mixed Q2 earnings. While $Snap Inc(SNAP)$ apparently didnt learn the PUA style, their performance guidance were not low enought to warn the market, then it plunged another 27% at Q2 earnings release.
Why still miss even lowered the guidance? Obviously, it's out of the management's imagination.
Revenue 1.11 billion US dollars, a year-on-year increase of 13%, which was worse than the expected 1.14 billion US dollars;
The adjusted EBITDA was 7.19 million US dollars, down 93% year-on-year;
The net loss expanded from 152 million US dollars in the same period last year to 422 million US dollars, and the diluted EPS was-0. 02 US dollars, which was better than the expected-0.05 US dollars;
Free cash flow dropped from-115 million US dollars in the same period last year to-147 million US dollars;
Daily active users increased by 18% to 347 million, which is expected to be 333 million, and the growth mainly comes from outside Europe and America.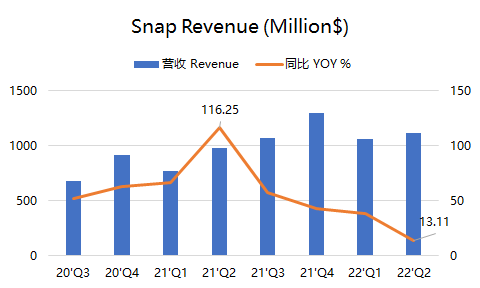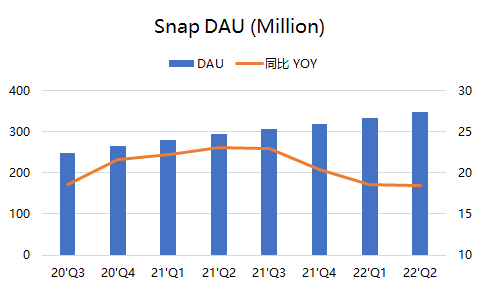 At the performance meeting, executives talked a lot about the impact of the deterioration of macro environment on the advertising industry. Indeed, advertising is a barometer of the economy.The accelerated deterioration of inflation environment since Q2 has greatly increased the expectation of recession in the whole market. The contraction in advertising spending has also become more widespread.
However, the competition in the advertising industry is fierce, $Meta Platforms, Inc.(META)$'sInstagram and Tik Tok in media, and $Alphabet(GOOG)$'s YouTube, $Roku Inc(ROKU)$followed. Even Netflix, a streaming content producer, has to entering ads industry to find the second curve.
Interestingly, SNAP also started to make some content series to attract users.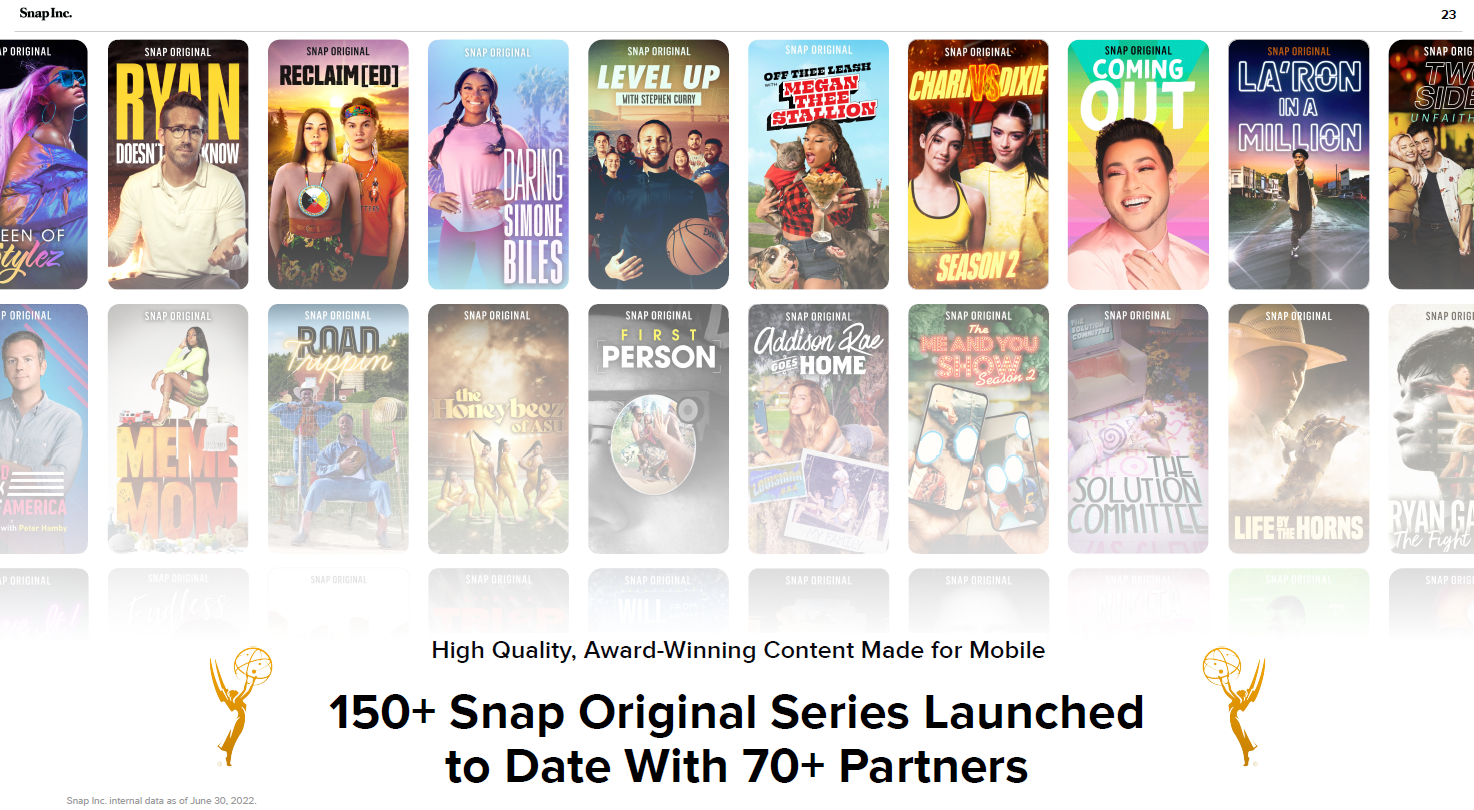 In addition, SNAP executives mentioned that someCompanies in high-growth, high-risk industries, especially unlisted start-ups, spend less on advertisingIs the headwind facing SNAP. Because SNAP users are younger, more advertisers are also products developed for young people, which is different from the popular orientation of traditional media advertisements.
So, the question now is, is SNAP's dilemma individually, industrially, or the entire economy's?
Right before the day, $Omnicom(OMC)$, an ads channels company, released its Q2 earnings, both beat and raised guidance, stock price surged 5%. This is seen as a positive signal in the downturn of the advertising industry. The very two fastest growing categories are precision marketing and experiential marketing, which shows that advertisers pay more attention to advertising efficiency in the current market environment.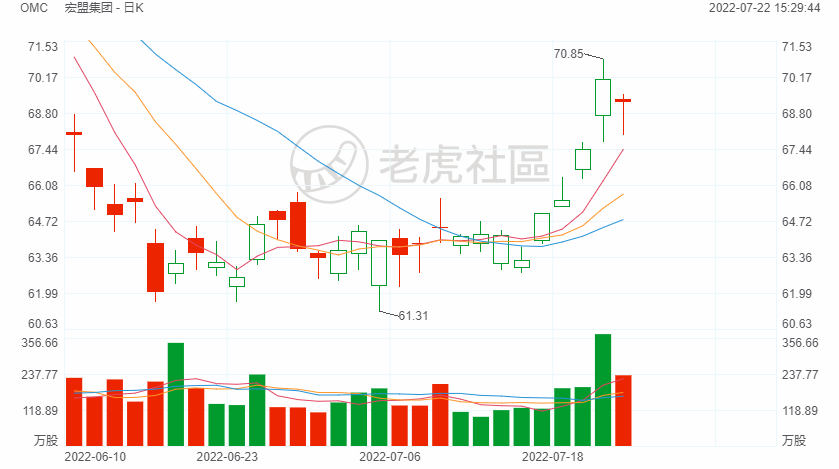 Google and Facebook are mainly display brand advertisements, while Tik Tok and Instagram have more accurate push advertisements. We have to mention the impact of Apple's revision of iOS privacy policy. Facebook was overconfident before, but it still experienced a big decline in performance, and SNAP did the same. Google, on the other hand, takes the lead with its own system, and does a better job in precision push.
Therefore, the next changes in the advertising industry are very worthy of attention, and the financial reports of Facebook and Google next week will give us a clearer answer.
Disclaimer: Investing carries risk. This is not financial advice. The above content should not be regarded as an offer, recommendation, or solicitation on acquiring or disposing of any financial products, any associated discussions, comments, or posts by author or other users should not be considered as such either. It is solely for general information purpose only, which does not consider your own investment objectives, financial situations or needs. TTM assumes no responsibility or warranty for the accuracy and completeness of the information, investors should do their own research and may seek professional advice before investing.