If you win $10 million in the lottery, will you continue spend $5 million on the lottery?
Yesterday Biden expressed confidence that he would show results in fighting inflation. I thought CPI had to fall to the 5.xx%. As a result, CPI in February was unchanged as expected at 6.0 percent and core was also unchanged at 5.5 percent. Month-on-month, it was slightly higher, at 0.5%.
There is a long way to go in the fight against inflation, and a quarter-point rise cannot be missed.
$Financial Select Sector SPDR Fund(XLF)$ Source of title
The 32 strike price was put in place after the February 2 FOMC meeting. The trader kept his cool for more than a month, which shows the benefit of longer expiration dates, but not so cool when the date is closer.
And then yesterday, he closed his position at 5 times profit, and he continued to buy the put option with half the profit, and the expiration is still in June, and the strike price is down to 28. That means this person thinks there's still room for a pullback, and that stocks are probably headed toward the end of October.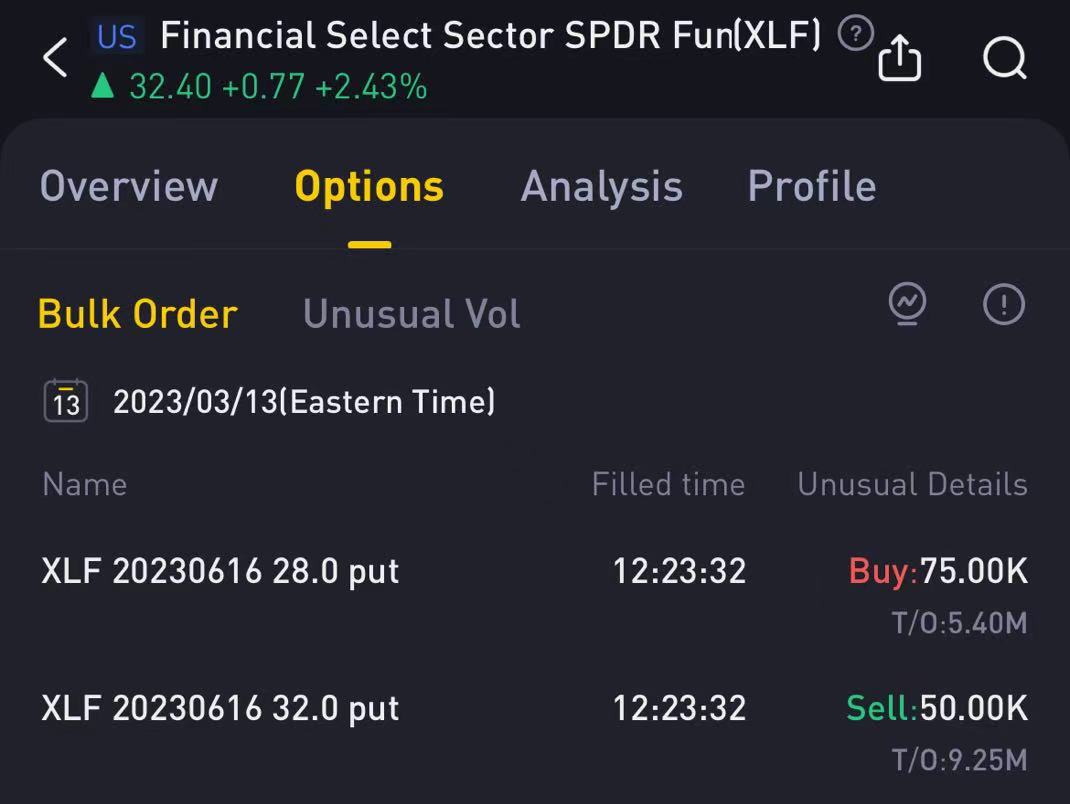 The roll position is actually quite skillful. For example, in te article about China Concept Stock Phase 2 I wrote about a trader who rolled the option. The order was basically closed yesterday. Not much of a loss from the closing price. Best of the best. Too bad the trader didn't roll on.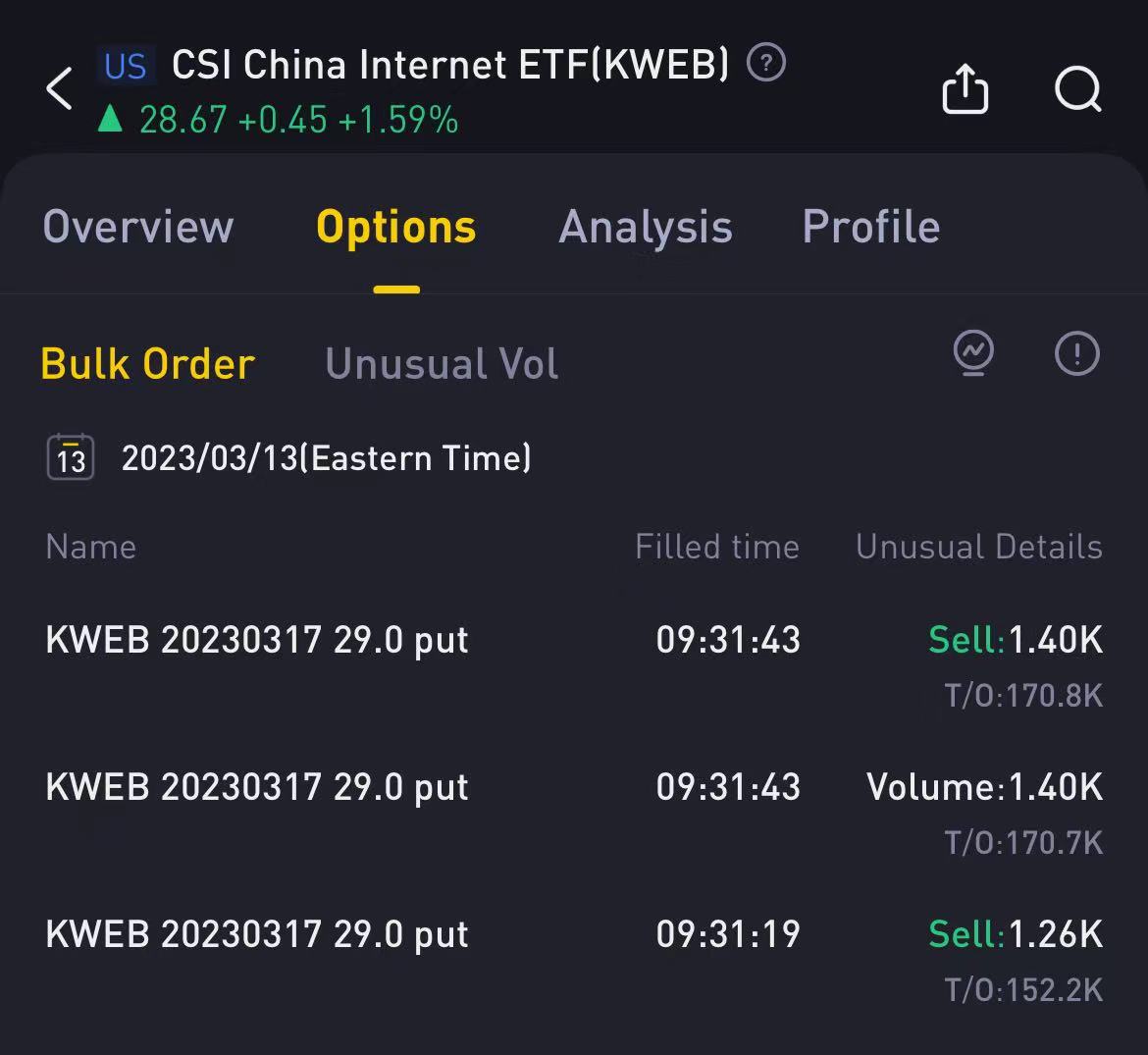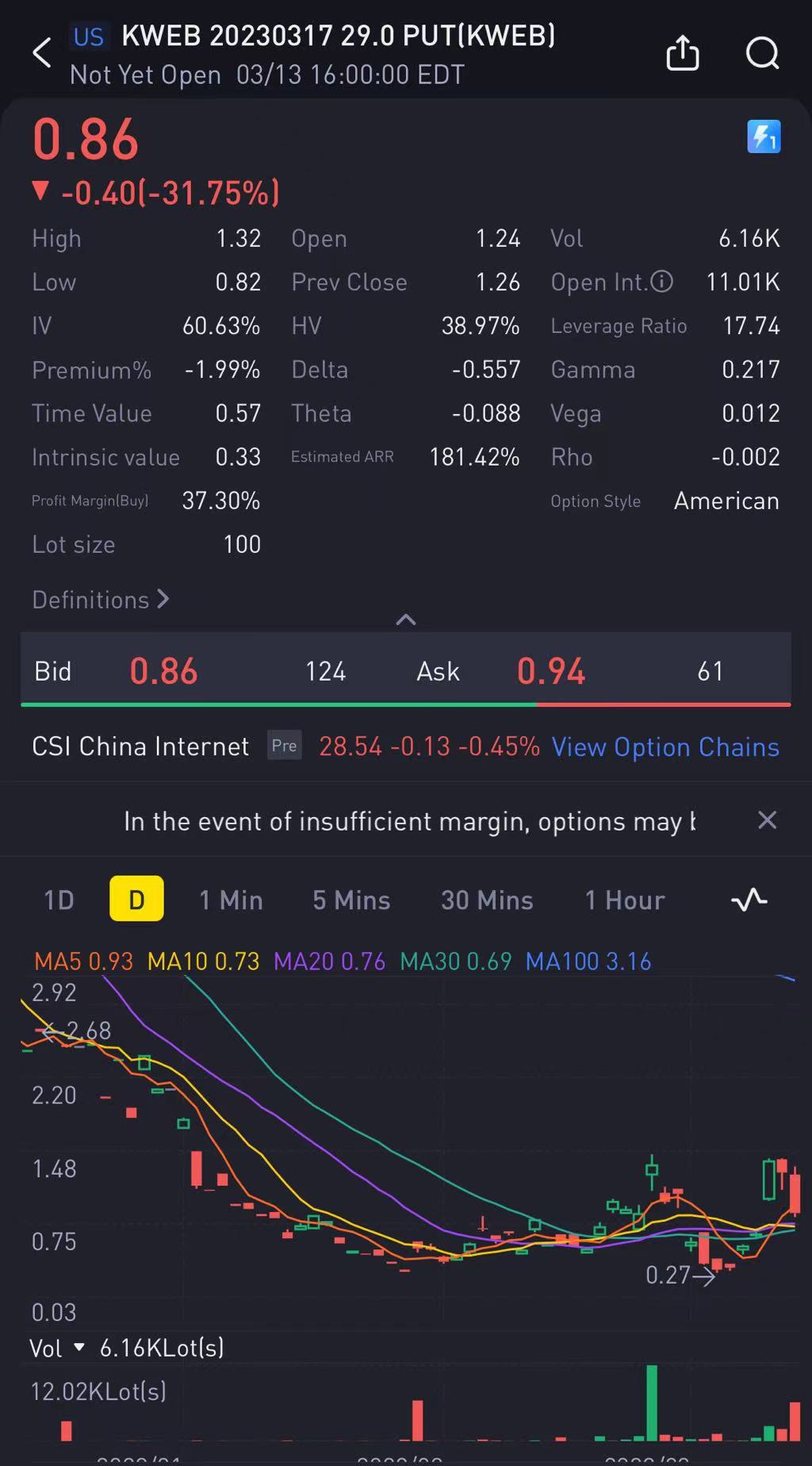 I've always wondered why the rest of the sector seems to be doing so well. Perhaps the main reason is that those who should buy put options have already bought them, and the target price hasn't changed since then.

The more brainless way to play China stocks is to find a high strike price and sell the call option $BILI 20230616 32.0 CALL$ $BILI 20230616 32.0 CALL$

Disclaimer: Investing carries risk. This is not financial advice. The above content should not be regarded as an offer, recommendation, or solicitation on acquiring or disposing of any financial products, any associated discussions, comments, or posts by author or other users should not be considered as such either. It is solely for general information purpose only, which does not consider your own investment objectives, financial situations or needs. TTM assumes no responsibility or warranty for the accuracy and completeness of the information, investors should do their own research and may seek professional advice before investing.