Why did someone trade an $18 million put option on Apple?
CPI landing market trend steady I feel nothing, plus yesterday on the cold stopped a more. But when I look at the list today, I have a vague feeling that there is something wrong:
Why does $Apple(AAPL)$ have 18 million more Puts? $AAPL 20221216 170.0 PUT$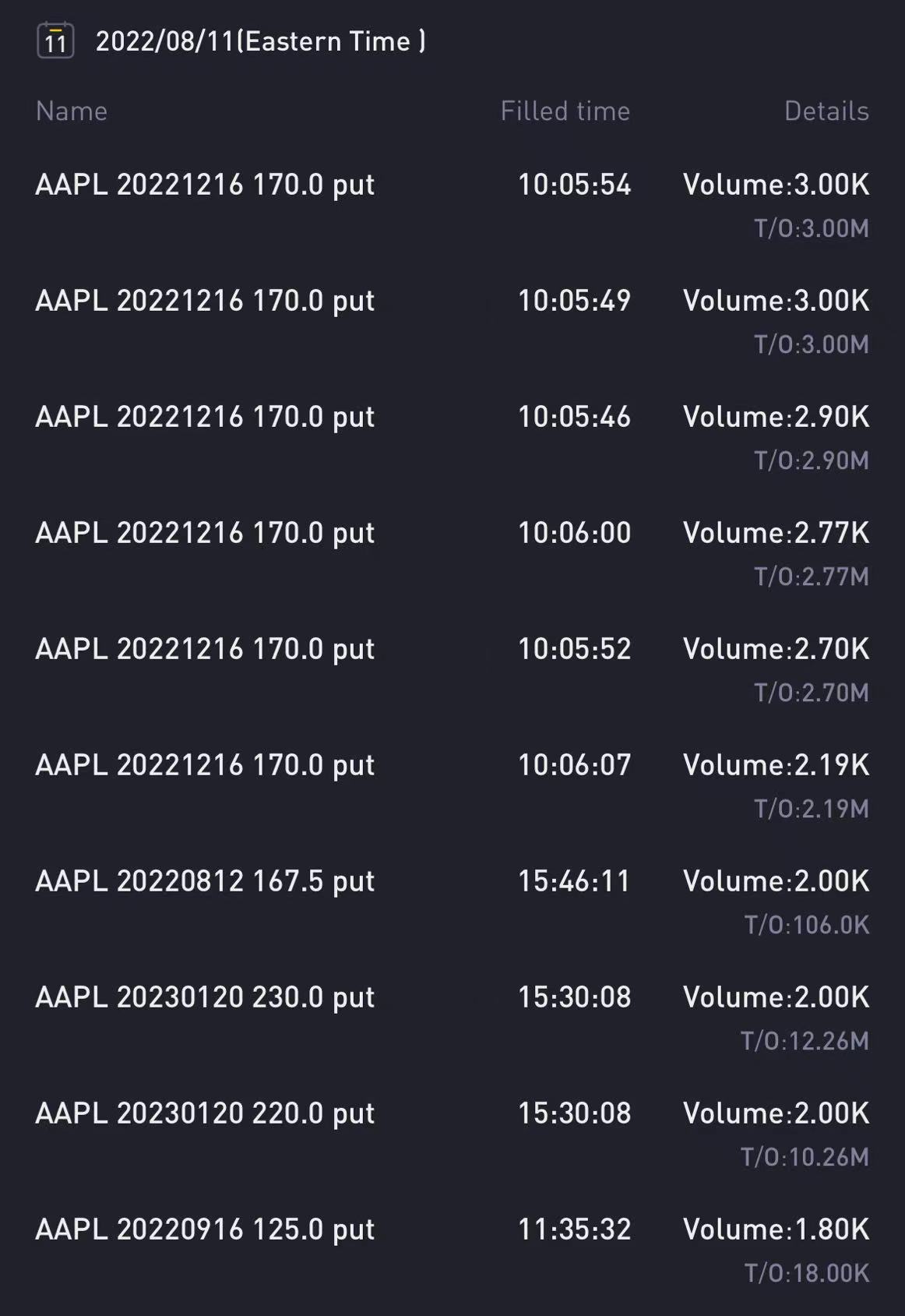 The expiration date is December 16th and the strike price is $170, which is an in-the-money PUT at the current apple price of $169. Although the current trend of Apple has reached the top of the stage, but also not so completely bearish?
Is it possible to sell put? This possibility is not ruled out, but it would mean a very good second half of the year, $170 is the low for Apple in the second half of the year, or a long period of sideways trading after that.
There is no rush to judge the exact outcome. As a rule of thumb, such big orders are usually delayed, and even if Apple turns the tide and starts to decline, it will be a few days later. During this period, you can think slowly, observe and deal with your position, and there is plenty of time.
In another pre-market flash point, the announcement of five major state-owned enterprises delisting from the United States, combined with the news of Alibaba's dual listing in Hong Kong, stirred speculation.
However, I think the bulk return of Chinese stocks is highly likely to be positive for Hong Kong stocks, otherwise there would be no one for $iShares China Large-Cap ETF(FXI)$ 4 million call in advance:​ $FXI 20221118 30.0 CALL$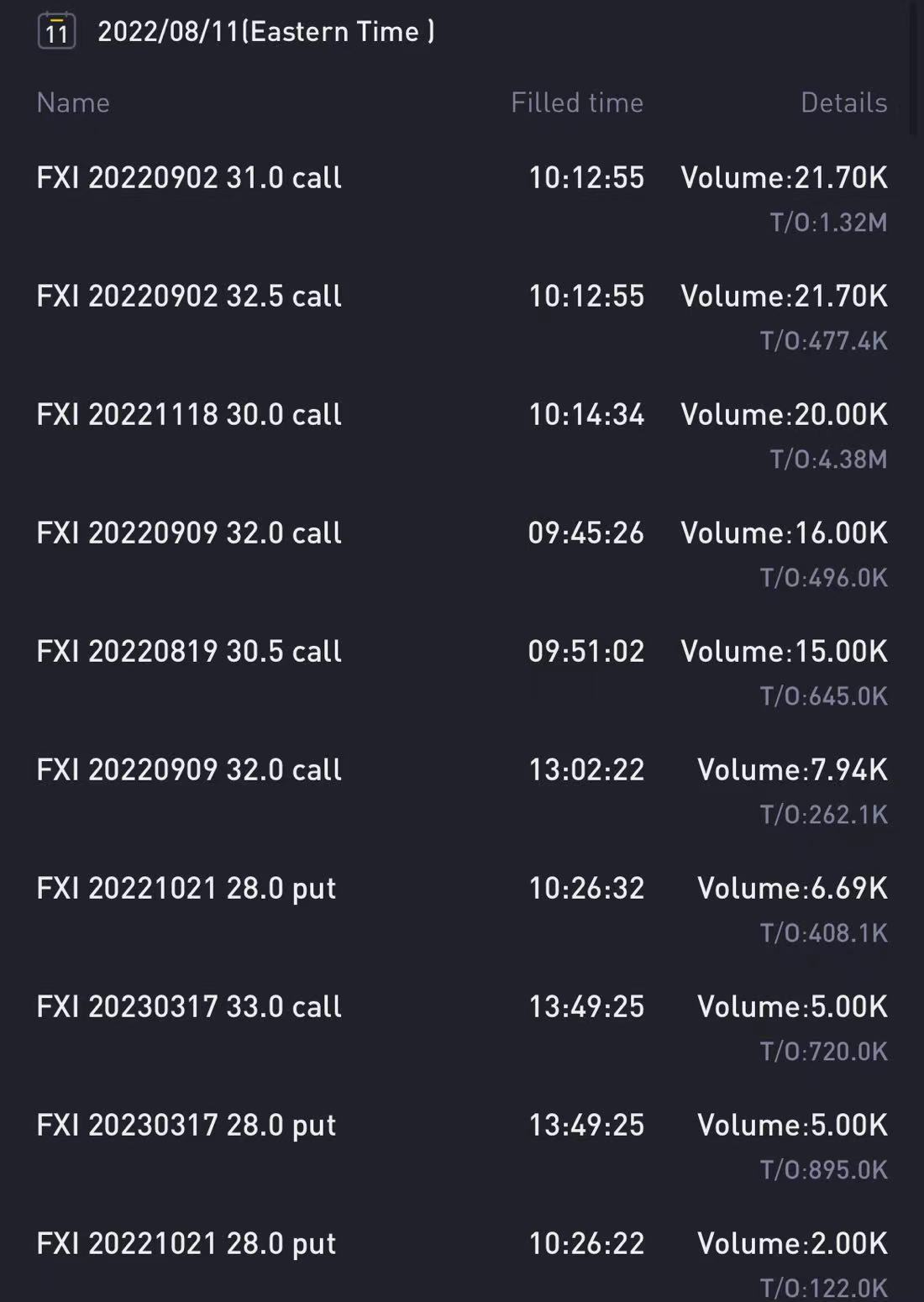 That's about it. Have a great weekend, everybody!
Disclaimer: Investing carries risk. This is not financial advice. The above content should not be regarded as an offer, recommendation, or solicitation on acquiring or disposing of any financial products, any associated discussions, comments, or posts by author or other users should not be considered as such either. It is solely for general information purpose only, which does not consider your own investment objectives, financial situations or needs. TTM assumes no responsibility or warranty for the accuracy and completeness of the information, investors should do their own research and may seek professional advice before investing.