How is the market going? Continue to sideways!
Recently, the market has a pullback trend, so I opened the fear index to see how big the pullback will be. Instead of a call, I found a PUT order:$VXX 20221021 16.0 PUT$​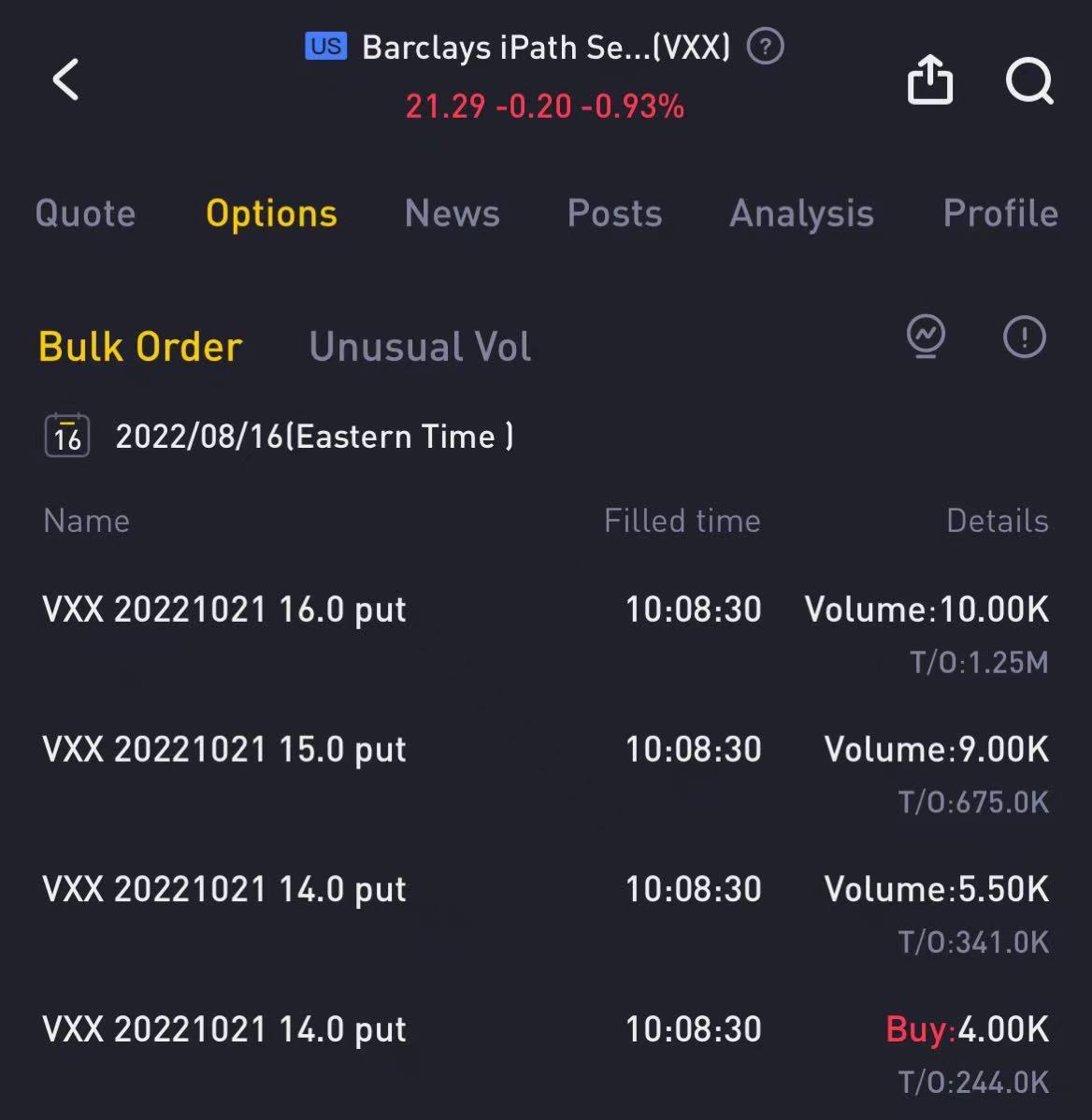 $Cboe Volatility Index(VIX)$ The call/ PUT ratio is also within the normal range.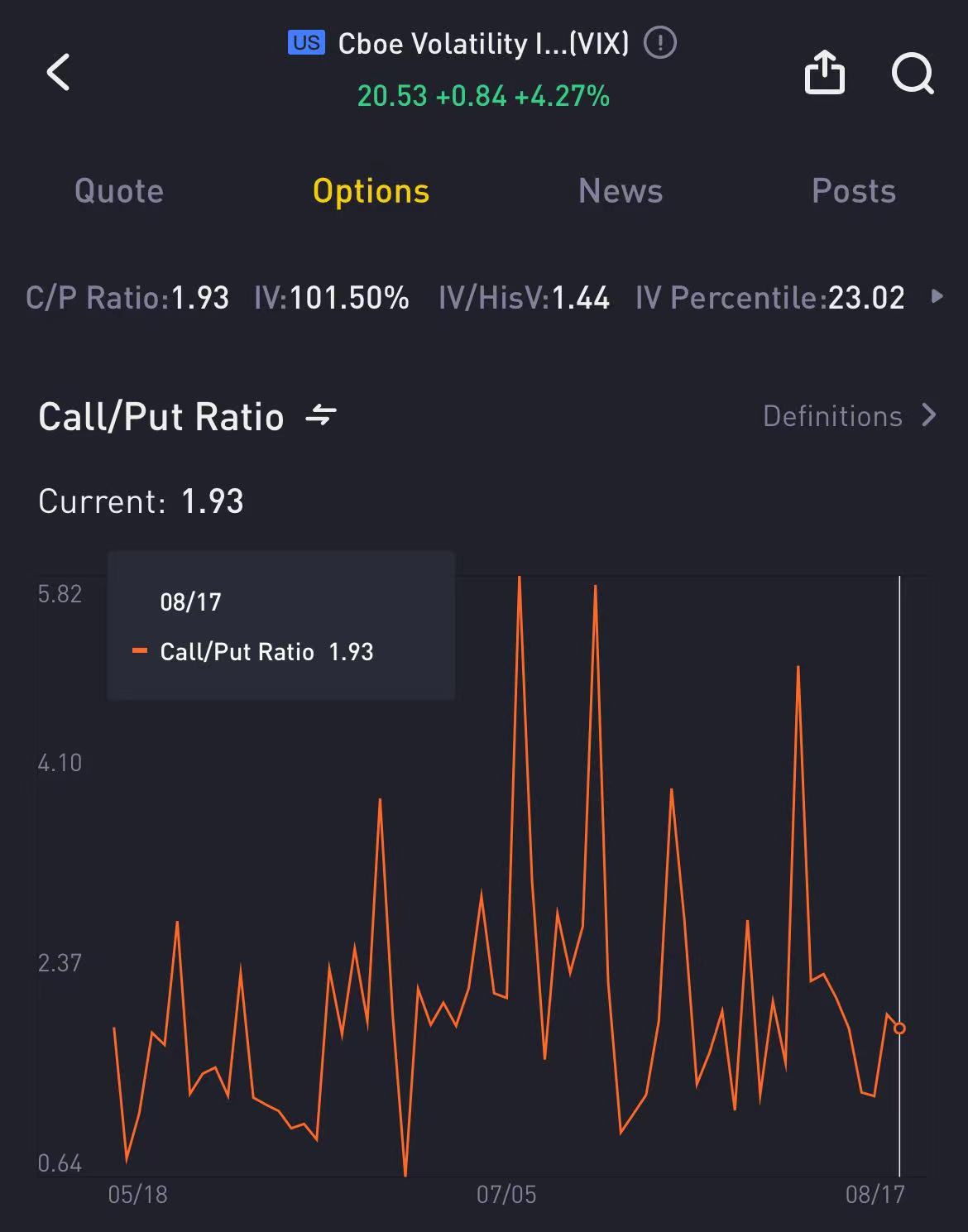 Therefore, it is concluded that some recent stocks and growth stocks because of the previous rise more, the range of correction will be relatively large. Although the market is less than the previous two months strongly bullish, but the whole or smooth upward.
In other words, it is suitable to continue selling Put:
​​
Options active:
$Tesla Motors(TSLA)$ Next week Tesla shares split three, yesterday saw a big entry: $TSLA 20220819 950.0 CALL$ . Call/PUT made new highs again, but I think Tesla will continue to trade sideways this week.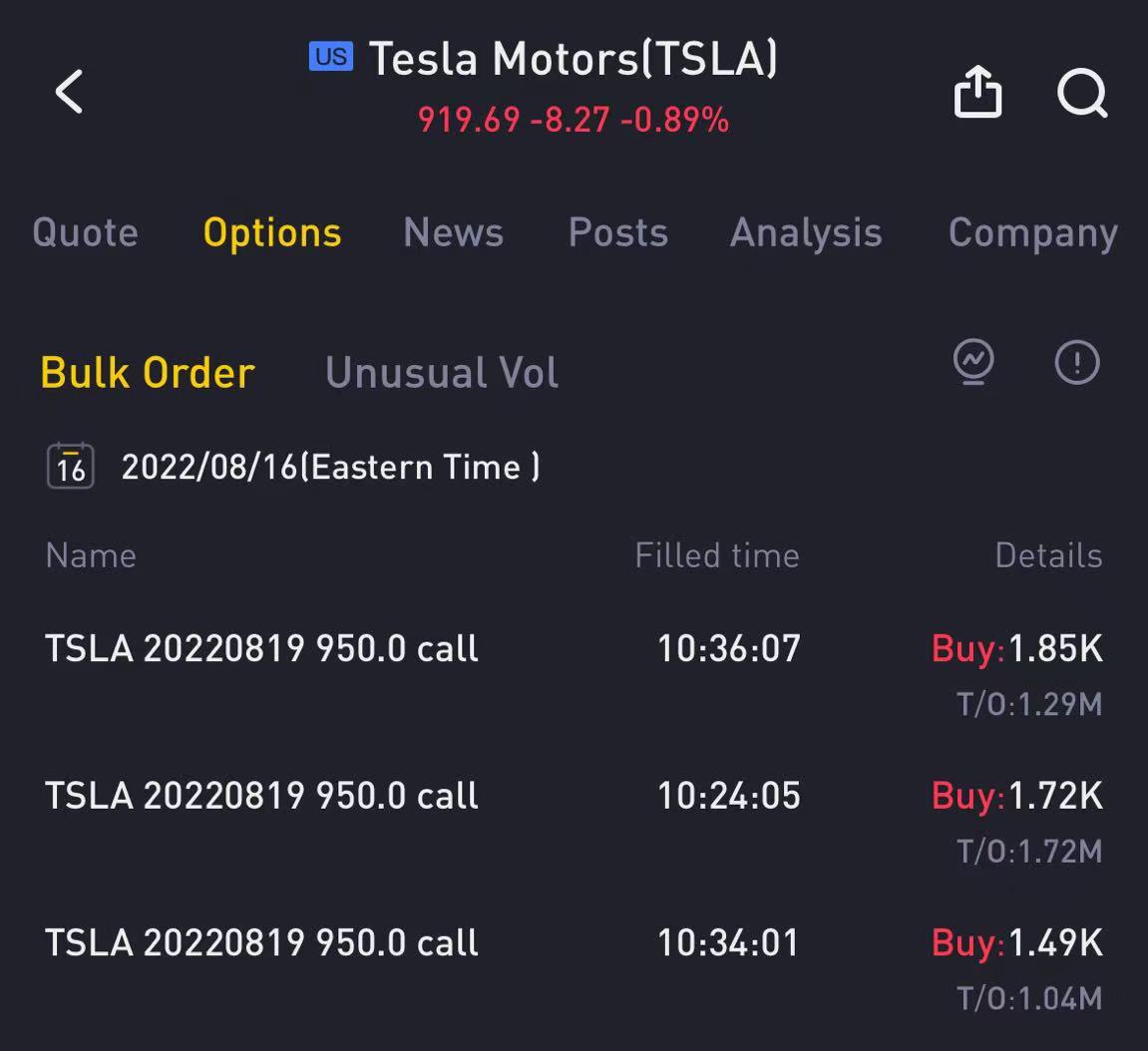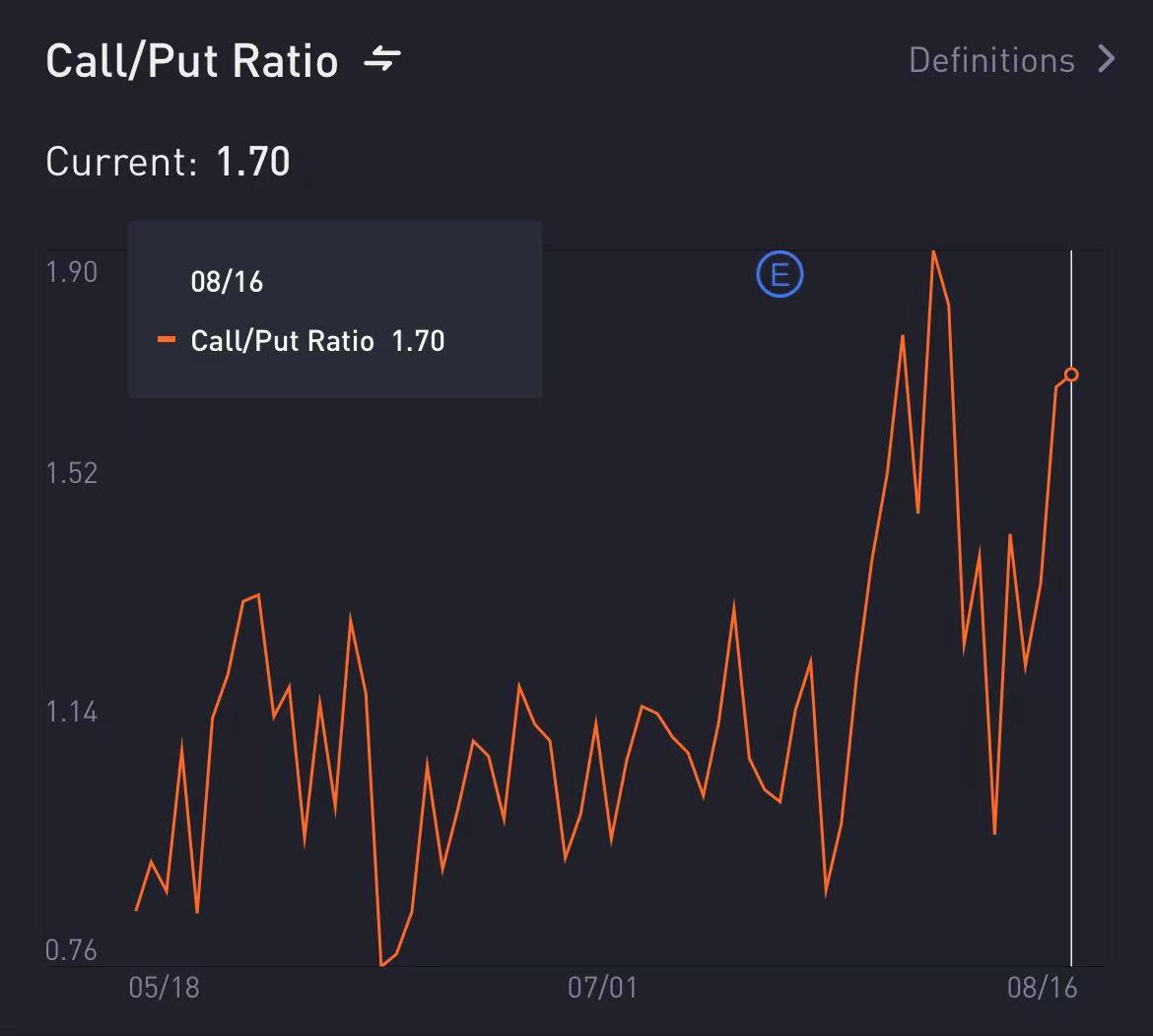 $Wal-Mart(WMT)$ Earnings landing, more than single entry $WMT 20221216 155.0 CALL$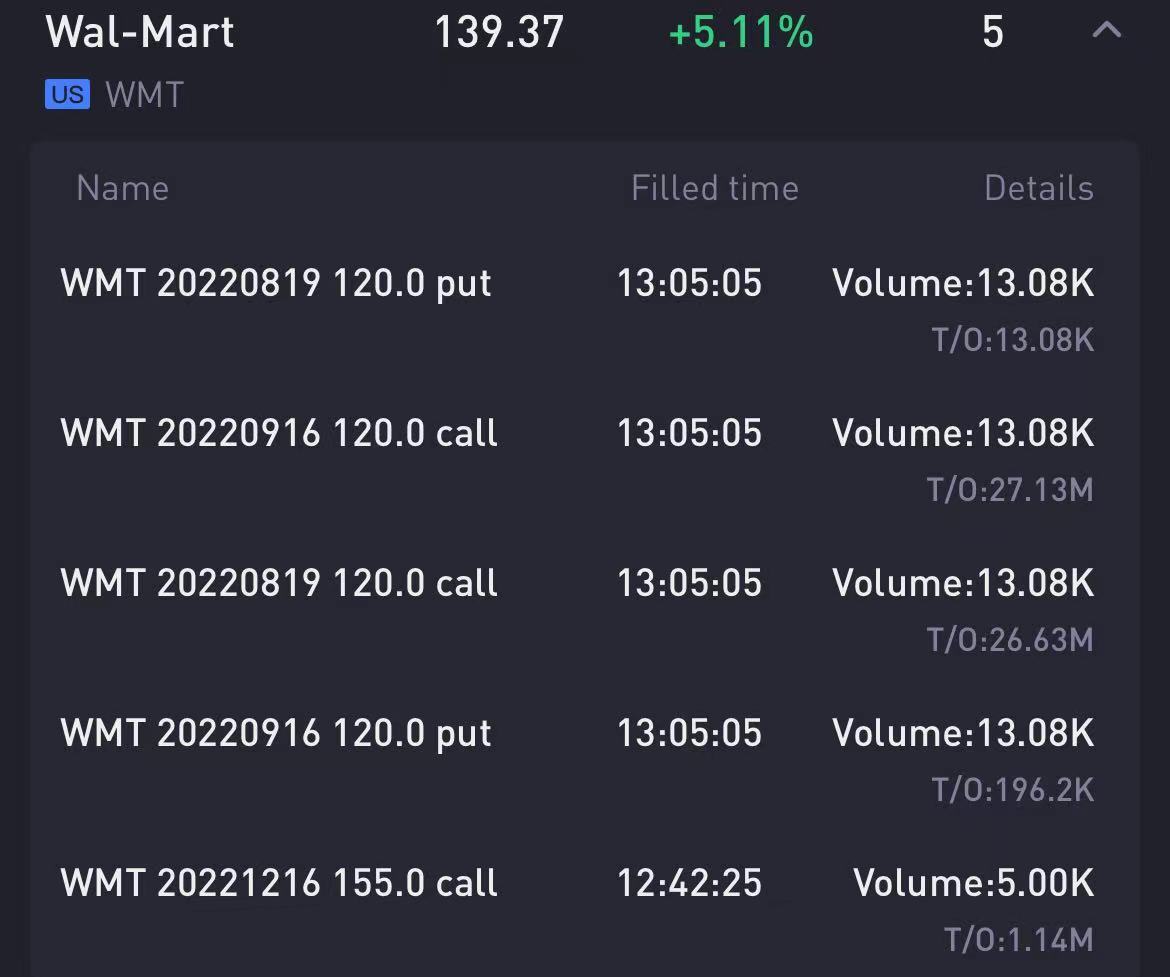 Disclaimer: Investing carries risk. This is not financial advice. The above content should not be regarded as an offer, recommendation, or solicitation on acquiring or disposing of any financial products, any associated discussions, comments, or posts by author or other users should not be considered as such either. It is solely for general information purpose only, which does not consider your own investment objectives, financial situations or needs. TTM assumes no responsibility or warranty for the accuracy and completeness of the information, investors should do their own research and may seek professional advice before investing.