Don't worry, Musk sees inflation easing
July non-farm payrolls data released, beating expectations.
Nonfarm payrolls rose by a stronger-than-expected 528,000 in July, more than double market expectations of 250,000. Data after the market straight dive, 75bps rate hike probability rose.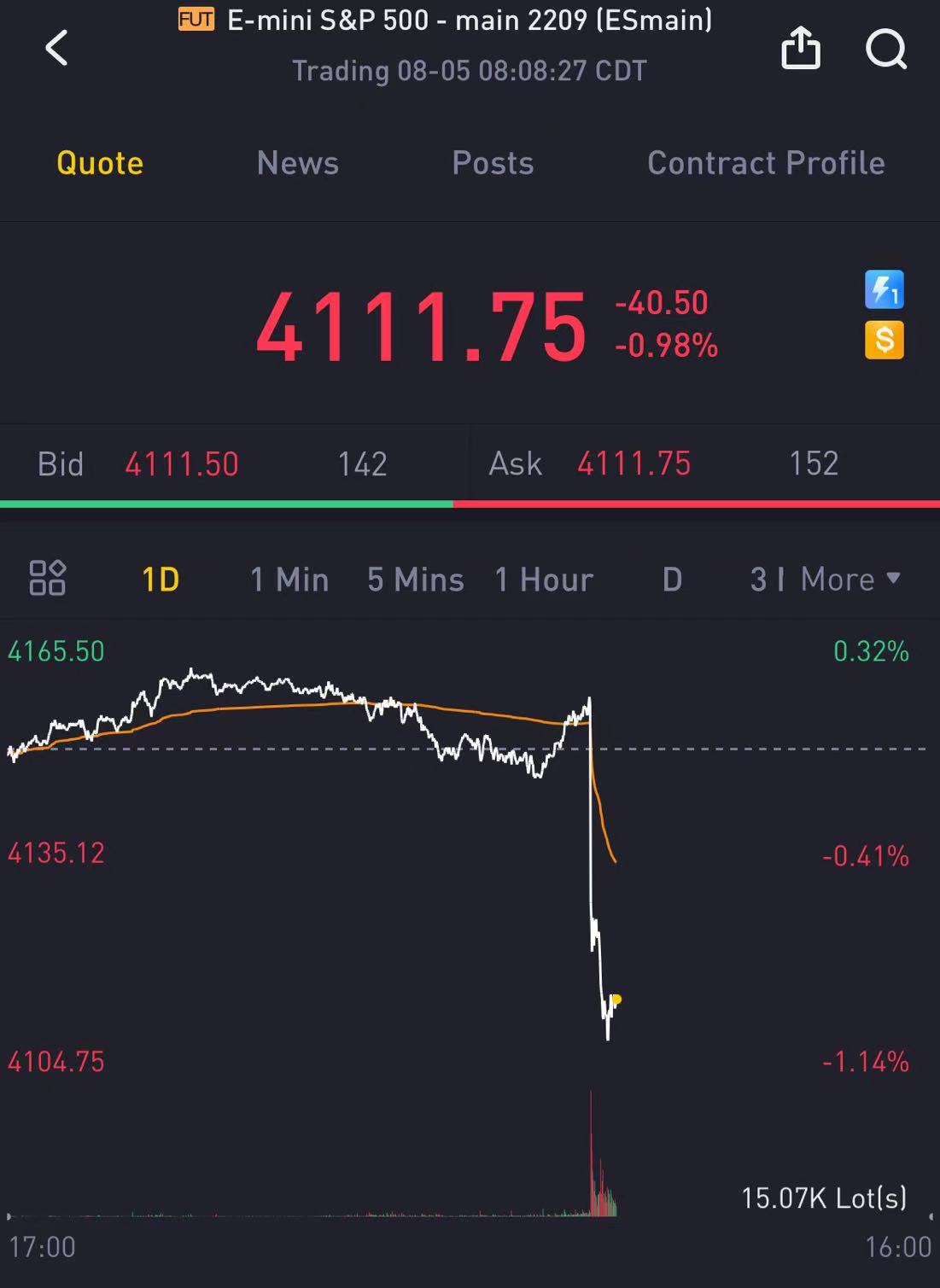 Why are nonfarm payrolls so strong? According to the Bureau of Labor Statistics, job growth was widespread, led by significant gains in leisure and hospitality, professional and business services, and health care.
From the financial reports of service industries such as $Uber(UBER)$ , $DoorDash, Inc.(DASH)$ , we can see that service consumption is improving.
What really matters is the July CPI data, due next Wednesday, Aug. 10. Judging from the trend of crude oil, CPI in July will fall due to the decline in oil prices, which is no doubt, so the market is likely to end the pullback and continue to rise after Wednesday next week.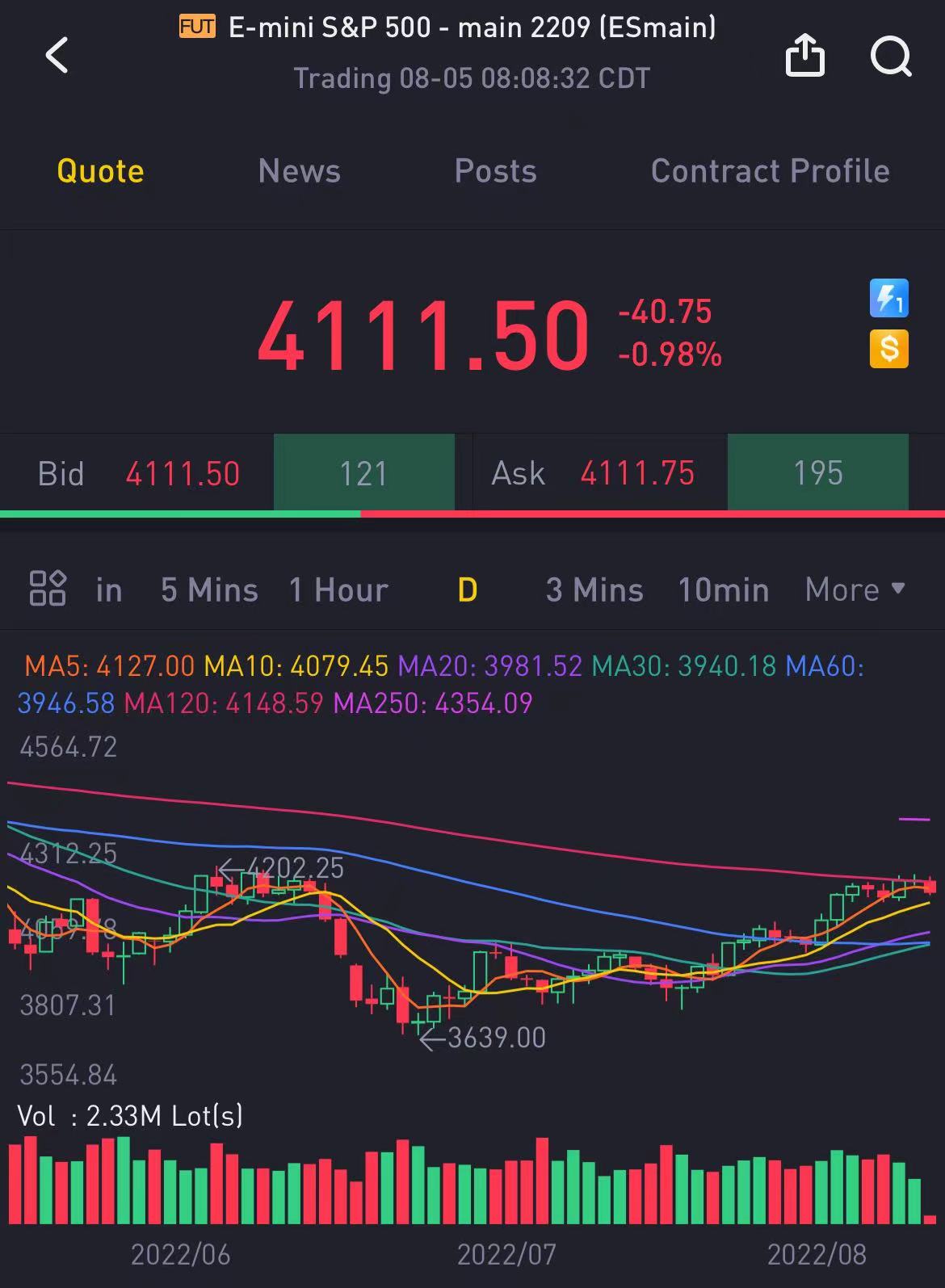 If you don't think falling oil prices alone are enough to prove that inflation has peaked, then you should believe Musk when he says it has, right? Not only will inflation peak, but there will be a mild recession in the next 18 months.
So do you trust the market's temporary reaction or do you trust Musk?
Discussion of the timing of closing positions
One of the interesting things to observe this week is that large orders themselves can not grasp the time to close out positions, so the time to close out positions or rely on yourself.
The night before the earnings report, some people bet 200 put, which had a strike price of 114 due in this week. Sure enough, the company's earnings fell 7 percent the next day.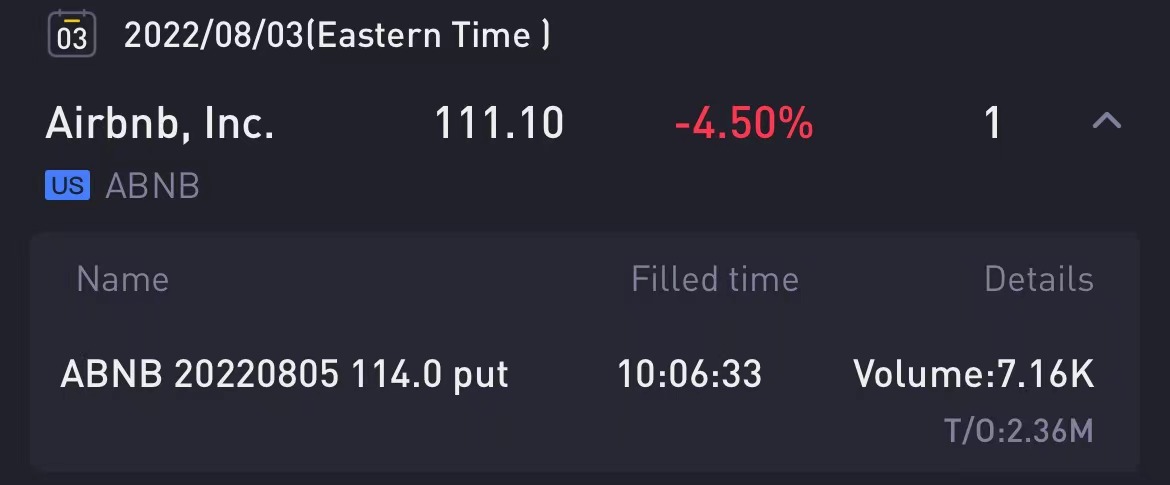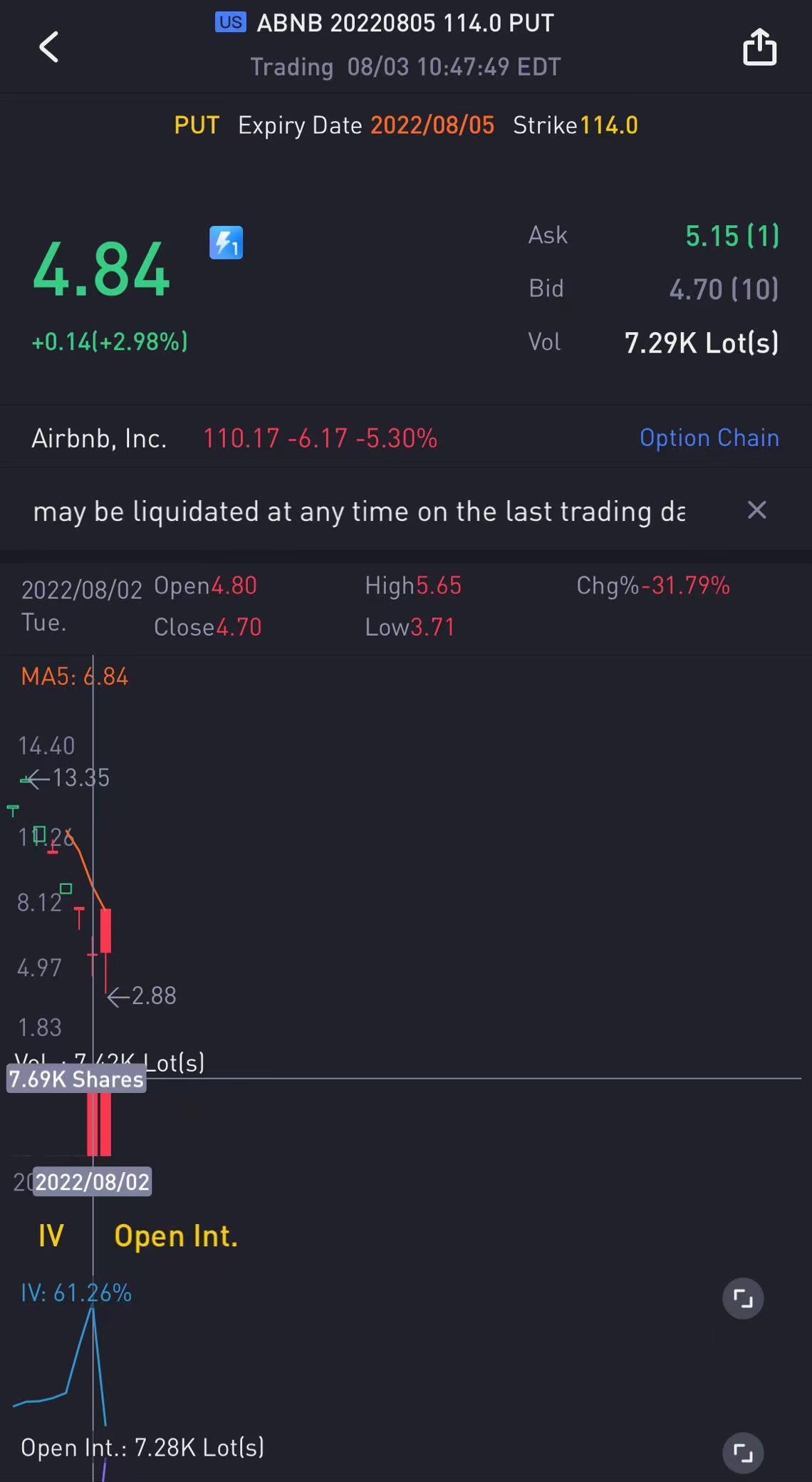 This guy, however, didn't close his position at the open, and probably wanted to wait for the stock to fall again. But THIS WEEK THE MARKET is too strong, so only at $2.88 to close out the position, not only did not make money, but also lost hundreds of thousands.
A final note on Pelosi's PUT
Although I speculated on Tuesday that the dubious puts were bought by Pelosi or someone around her, I still had a glimmer of hope, wondering if the forward options were indicative of a backstop. Is it a long line? Maybe it wasn't her, but just someone else's long-term risk management layout based on the style of the American leadership?
And then on Wednesday, I was scanned for unliquidating movements that completely shut me down. Well, no one else. It's you, Pelosi.
Further reflection is superficial. Pelosi may have bought the depth price not only for the risk control of the option, but also for the wider range of the strike price, so as not to be seen as the motive and stop loss line.
Another more embarrassing thing, from the chip bill to the visit to Taiwan to invite TSMC to land in the US, I can not help but think that Pelosi's purpose of this trip is to move the world's largest wafer factory to her home, so that she can better invest in the stock market.
It's too narrow a horizon.
Disclaimer: Investing carries risk. This is not financial advice. The above content should not be regarded as an offer, recommendation, or solicitation on acquiring or disposing of any financial products, any associated discussions, comments, or posts by author or other users should not be considered as such either. It is solely for general information purpose only, which does not consider your own investment objectives, financial situations or needs. TTM assumes no responsibility or warranty for the accuracy and completeness of the information, investors should do their own research and may seek professional advice before investing.