Institutions sell put options and do not fear hawks
With expectations of a soft landing reduced, there are two more views than there were in January and February:
Hawkish talk: 50 basis point rate hike probability in March
Dovish talk: If inflation doesn't fall quickly to 2%, the Fed can live with 3%.
The mystery will begin to unravel over the next three weeks. Powell will deliver his semiannual monetary policy return to Congress on Tuesday and Wednesday, live at 10 p.m., totally hawkish. It's hard to say if the February non-farm data will beat expectations on Friday night, but it wouldn't be surprising given the past few releases.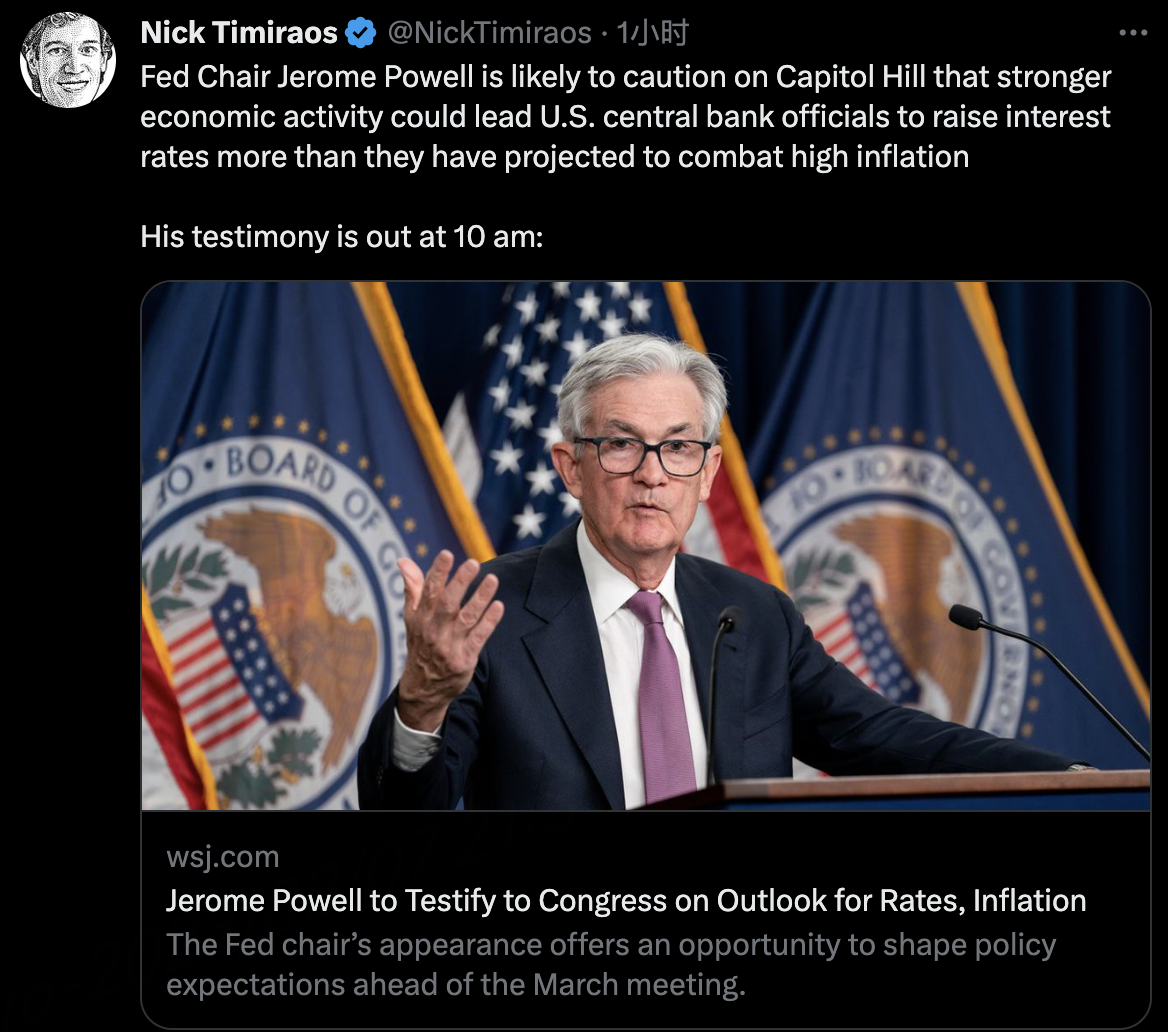 So how hawkish will Powell be tonight?
I found an interesting option order in $Invesco DB US Dollar Index Bullish Fund(UUP)$ :
Yes, it's a short order, not a long order. Traders see the ETF rising less than $30 by Sept. 15, which would put the dollar index at about 110. The dollar index is currently trading at 104.5.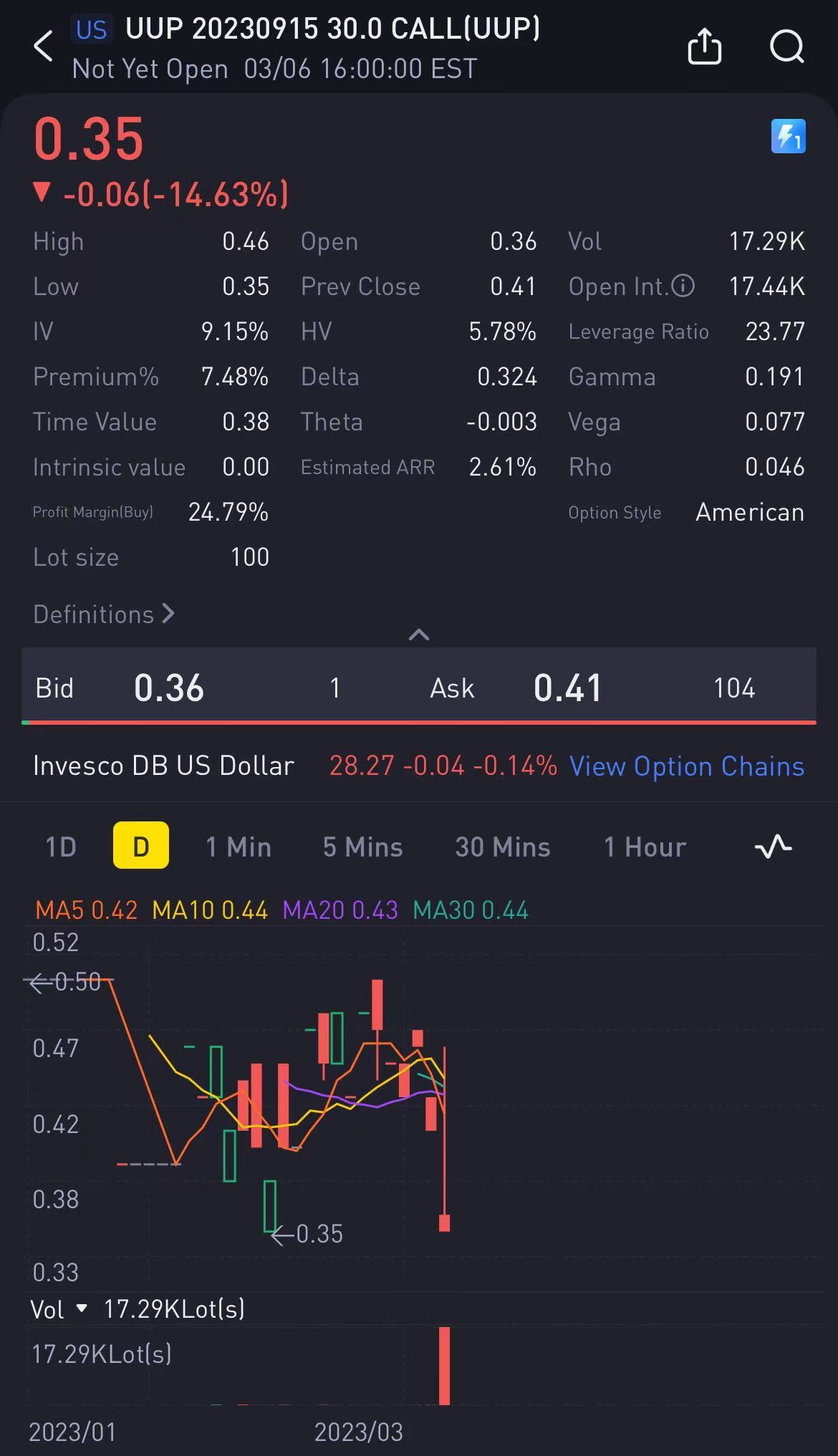 The dollar will continue to be strong this year, but not as strong as last year, which translates to less than 110.
The key question is, why did this guy sell before Powell spoke? Is this the peak of the dollar? That's the most important thing to think about.
Timing matters, like this dollar call. You could sell it at the beginning of the year, but you wouldn't make as much money.
The common wisdom among option sellers is to sell calls at highs and puts at lows. The opposite is not bad, or you will earn less.
Why would anyone sell an Apple put at this level? $AAPL 20230616 150.0 PUT$
According to the above theory, you make less money selling puts at high levels. I figured the option premium on this order would be $5 million.

Admittedly, Apple can sell put options at any time. But this order seems a little arbitrary to me. It certainly means the trader doesn't think Apple will be below 150 in June, no matter what kind of "v" in the middle.
Alibaba also sells put orders, but they look much more reasonable: $BABA 20230616 85.0 PUT$ .
While both appear to be selling at-the-money puts, one has no pullback at all (Apple) and one has a full pullback (BABA).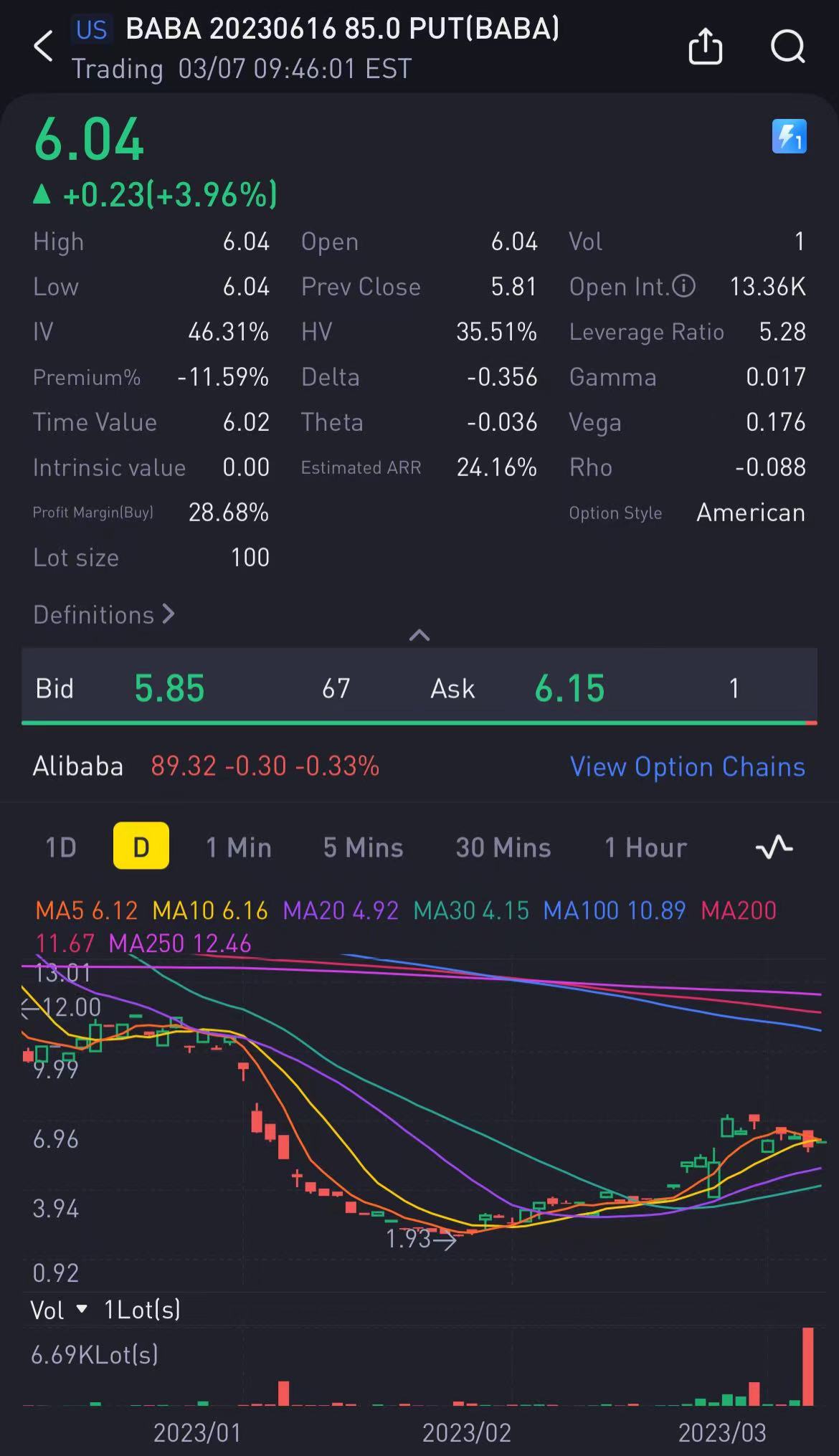 Disclaimer: Investing carries risk. This is not financial advice. The above content should not be regarded as an offer, recommendation, or solicitation on acquiring or disposing of any financial products, any associated discussions, comments, or posts by author or other users should not be considered as such either. It is solely for general information purpose only, which does not consider your own investment objectives, financial situations or needs. TTM assumes no responsibility or warranty for the accuracy and completeness of the information, investors should do their own research and may seek professional advice before investing.