Is peaking inflation a good thing? What should you buy?
If you look at the big options orders last night, the bullish time window is very narrow, which basically means these days: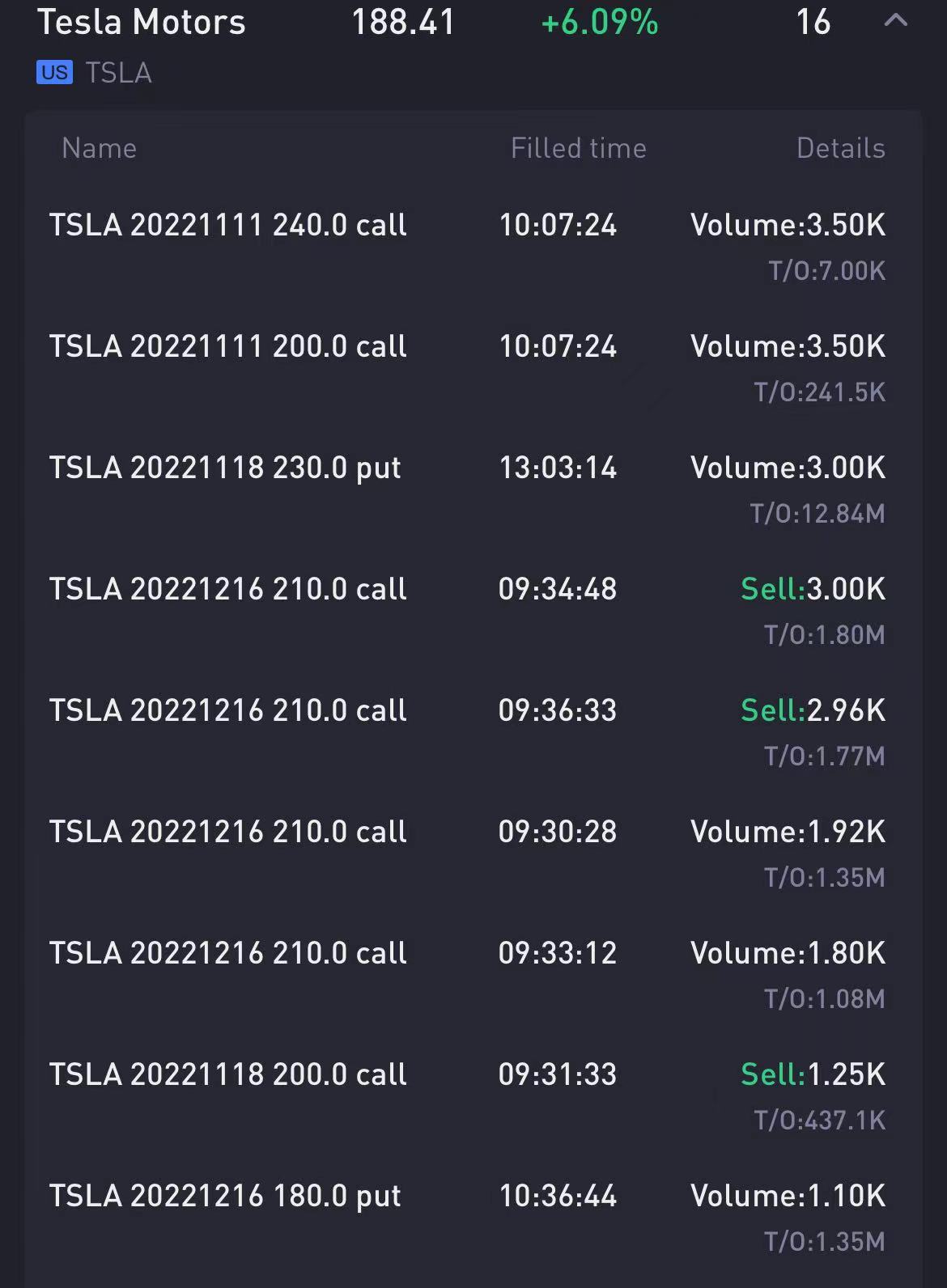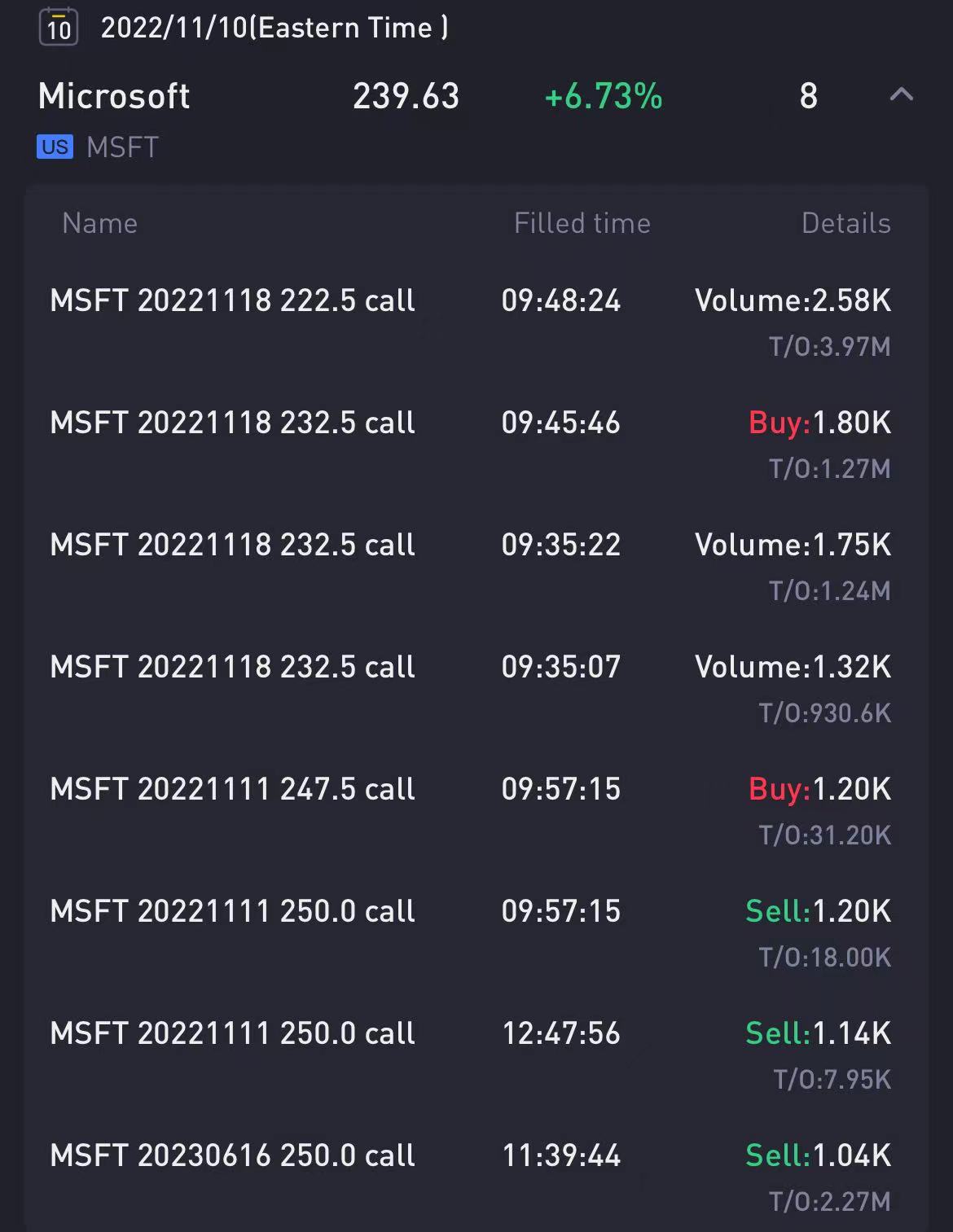 On the whole, yesterday's big call is generally biased towards speculation in the short window, although I would not choose to place a long-term order at such a high position.
Yesterday's CPI figure of 7.7% was much lower than expected, clearly inflation has peaked and market shorts are being squeezed.
In theory, it's not just a short squeeze anymore. The CPI figure of 7.7 per cent is a representative figure, representing the phased outcome of the beginning of a peak in inflation. So if you take that logic and look at the previous market, it feels different.
The Dow is way too high right now.
I was wrong about the Dow's rise. If the Dow's previous rally was driven not by dovish FOMC expectations but by expectations of a CPI peak, then the market had already planned this trade a month ago. Then data landing, the market will soon end.
If that's right, we're already at the tail end of the market after the data. By this analogy, the dow is firmly untouchable; Nasdaq, on the other hand, hasn't received much in the way of expected dividends in the past month. One asset that has benefited from news of peaking inflation and slower rate hikes is TLT, which is also a more directional asset than stocks over the long term.
So the buying and selling logic is simple and conservative: Buy Treasury $TLT(TLT)$ if long bond rates fall. We can sell put at this stage.
If that isn't easy enough, follow Musk's lead.
Every time Ma boss sold the stock after the trend is there for all to see. I don't think a bunch of logic works as well as Musk selling stock indicators.$DJIA(.DJI)$
Thanks to tiger friends support. If you are interested in options, you can join my discord:Options YYDS​​​​​​​​​​​​​​​​​
also tiger options group:Tiger Options Club
Disclaimer: Investing carries risk. This is not financial advice. The above content should not be regarded as an offer, recommendation, or solicitation on acquiring or disposing of any financial products, any associated discussions, comments, or posts by author or other users should not be considered as such either. It is solely for general information purpose only, which does not consider your own investment objectives, financial situations or needs. TTM assumes no responsibility or warranty for the accuracy and completeness of the information, investors should do their own research and may seek professional advice before investing.