Hot stocks sell put & option active: PYPL SBUX DIS XME
Nothing in particular to say. Keep making money.
Sell put:
Uber is added today. Stocks that adjust repeatedly after earnings jumps are best suited to sell puts. I also think Berkshire and Boeing would be a good fit.
Option active:
Paypal, Disney and Starbucks are also ideal sell put targets. I think it is not necessary to buy when seeing a big call order. We still need to consider the market risk.​​
$PYPL 20221118 105.0 CALL$ After a long post-earnings correction, there are finally signs that it's starting to kick in.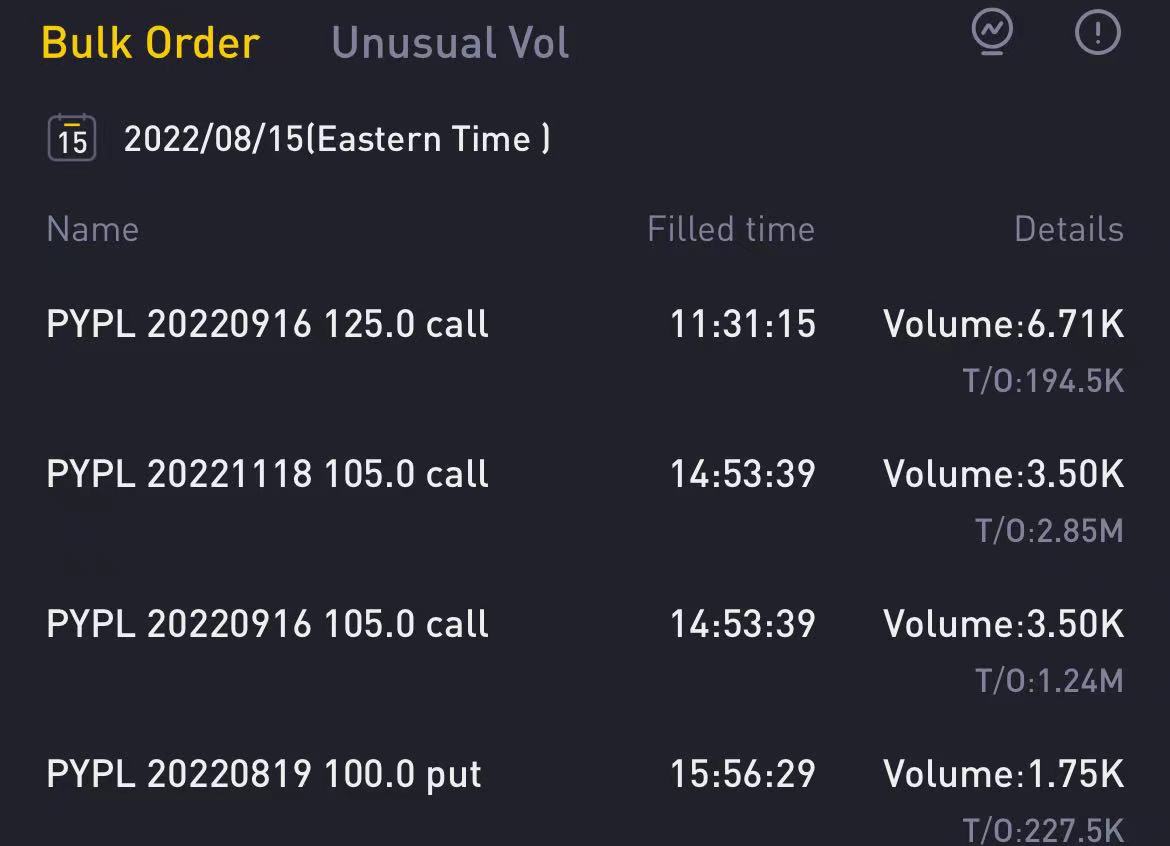 $DIS 20221216 150.0 CALL$ Disney's Q3 results were positive, with revenue from its theme parks, experiences and products division reaching $7.394 billion in the quarter, up 70% from a year earlier; Streaming subscribers and cumulative users also beat market expectations; At the same time hedge fund high profile approach to increase holdings, double good.

$SBUX 20221216 92.5 CALL$ Starbucks continues to rise as services recover.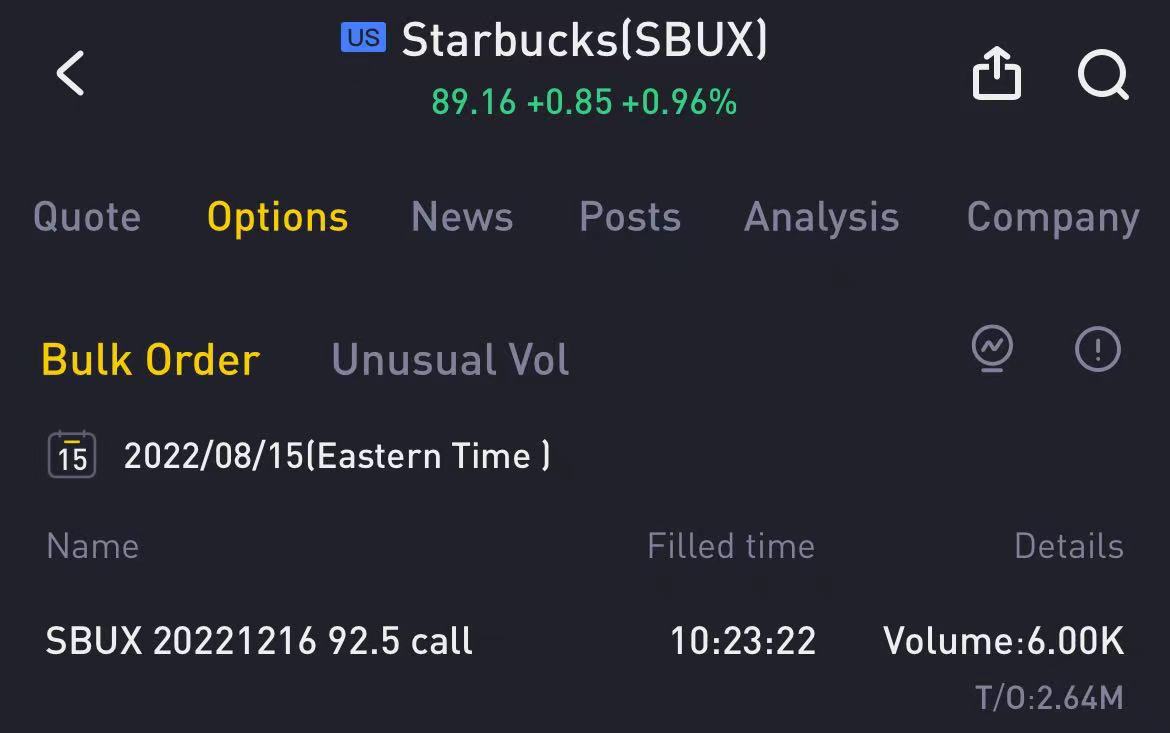 $XME 20220916 49.0 PUT$ Metals and mining industry is facing a correction in the near future, the obvious large entry short order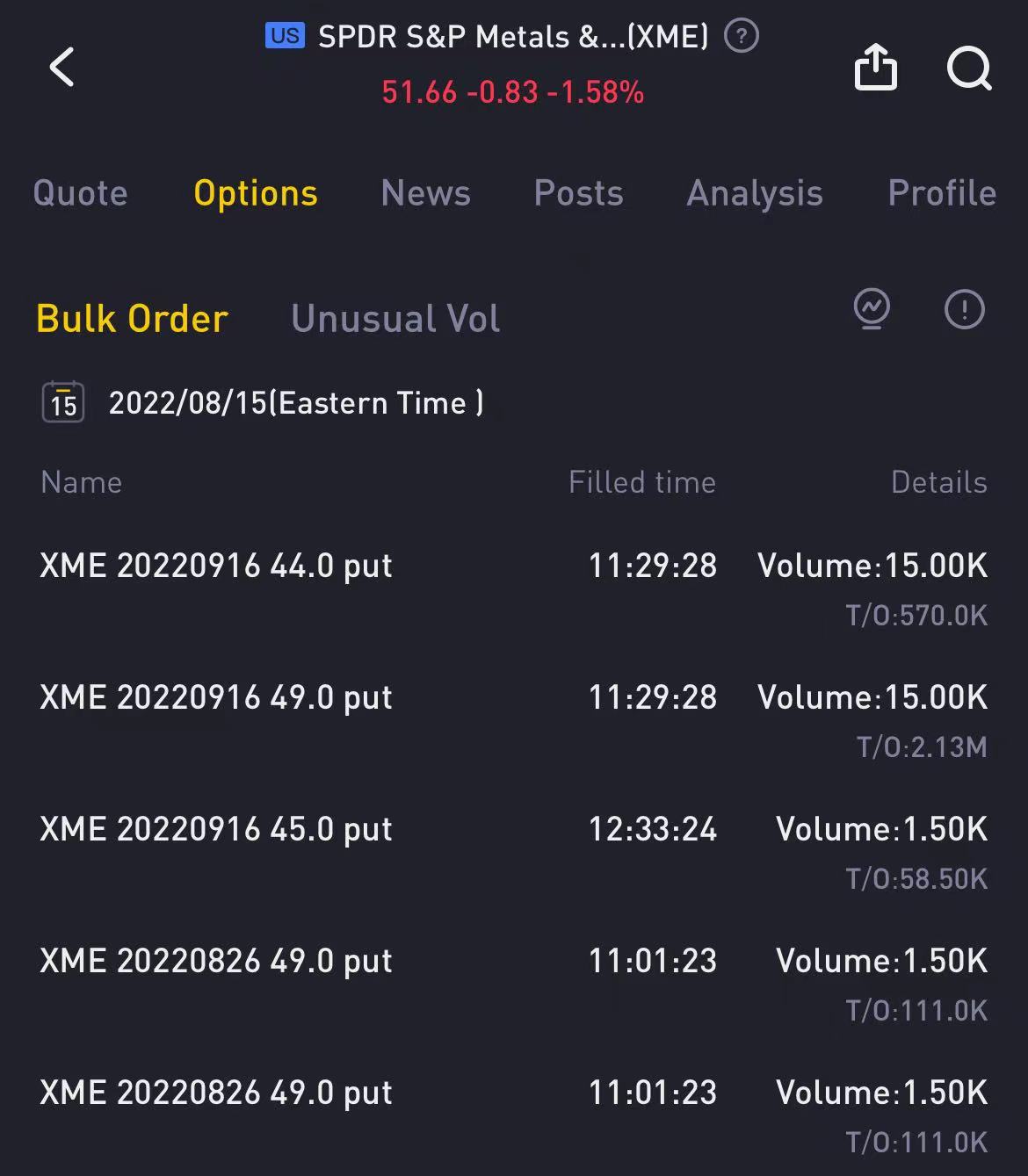 Disclaimer: Investing carries risk. This is not financial advice. The above content should not be regarded as an offer, recommendation, or solicitation on acquiring or disposing of any financial products, any associated discussions, comments, or posts by author or other users should not be considered as such either. It is solely for general information purpose only, which does not consider your own investment objectives, financial situations or needs. TTM assumes no responsibility or warranty for the accuracy and completeness of the information, investors should do their own research and may seek professional advice before investing.